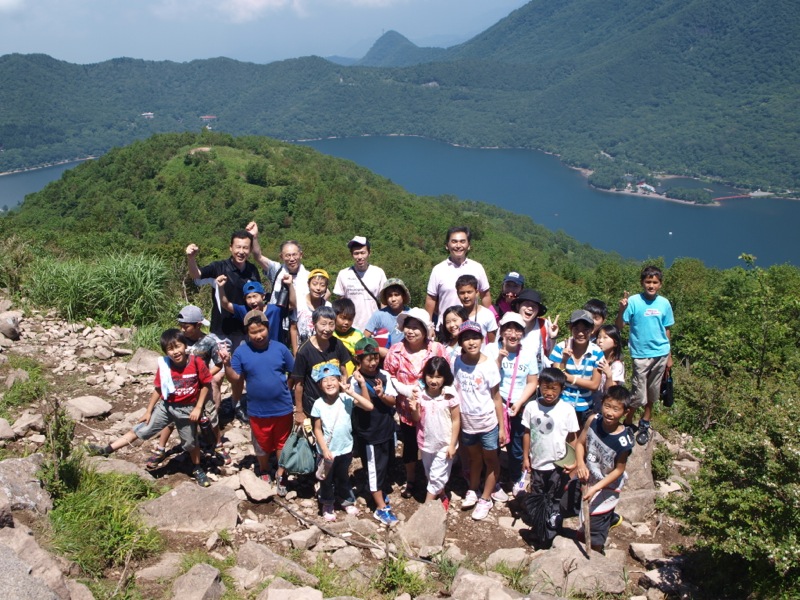 We had fantastic weather for all 4 days of our 2012 Elementary Camp at ABC (Akagi Bible Camp). From July 30th – August 2nd twenty-five campers and about 10 staff were able to participate. Above, you can see them on top of Mt. Jizo as they look down toward the camp and "Onuma", the large crater lake on top of Akagi. Below, you can see a counselor with a couple of the campers enjoying a quiet time of devotions and prayer at Kakumanbuchi, the lovely nature preserve right near our camp.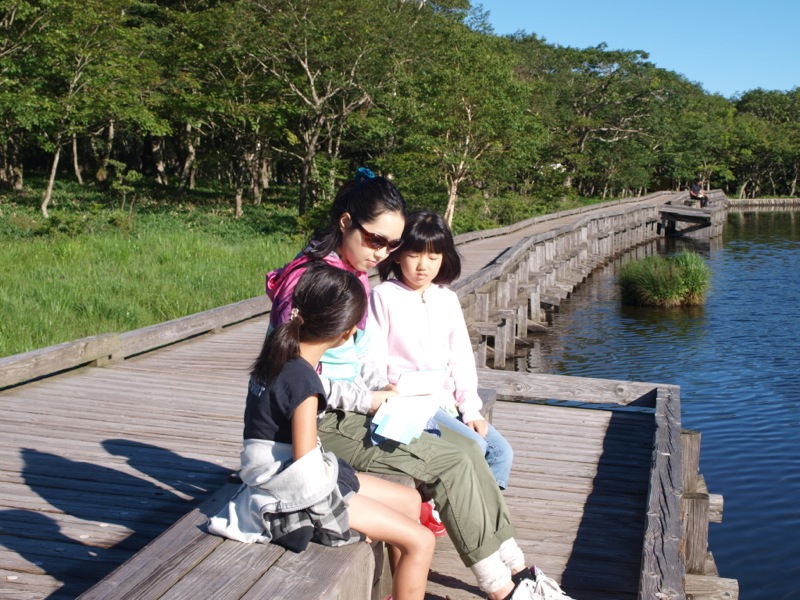 There were great activities – water gun and water balloon battles (with rules of course!) were a big hit this year. Here's the winning team…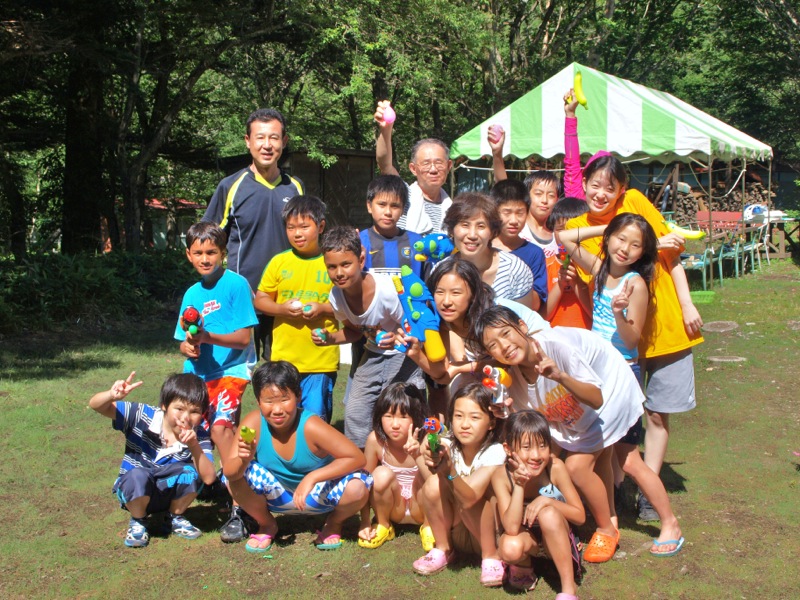 …and the barbecue including "bo-pan", baking bread on a bamboo pole was also enjoyed by all.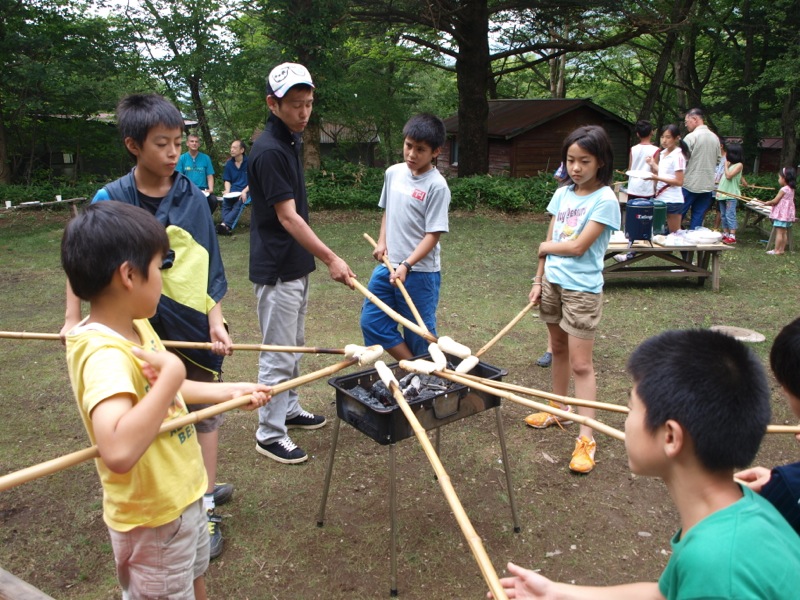 The speaker, Pastor Iwai, was particularly good with the kids, explaining God's love and the meaning of the cross to the children. Below, is a shot of the final candlelight service in the chapel where children sang, heard a final message, and shared their own testimonies and decisions. Several of the campers made decisions to accept Christ and to be baptized. Thanks for your prayers for these important camp programs!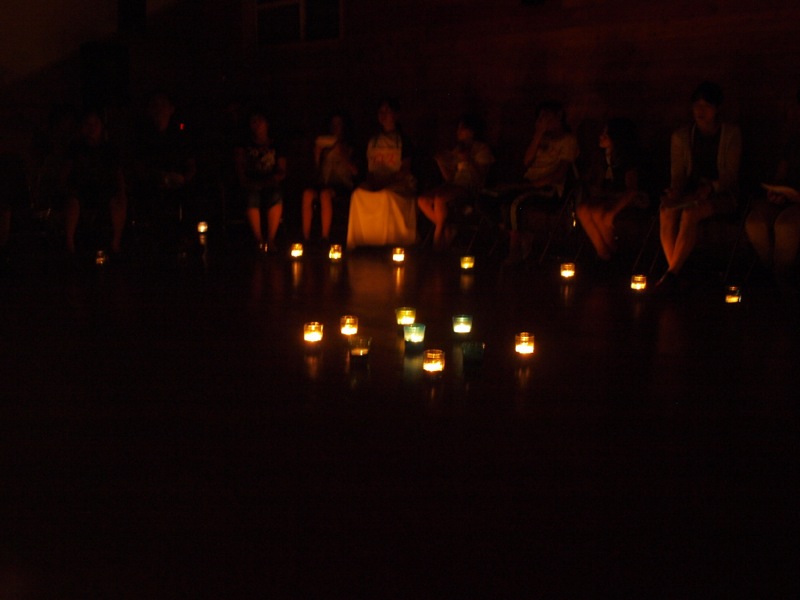 For more photos from the 2012 ABC Elementary Camp just click HERE.
And here's a brief video with some highlights:
[vimeo id="46920899″ w="640″ h="360″]