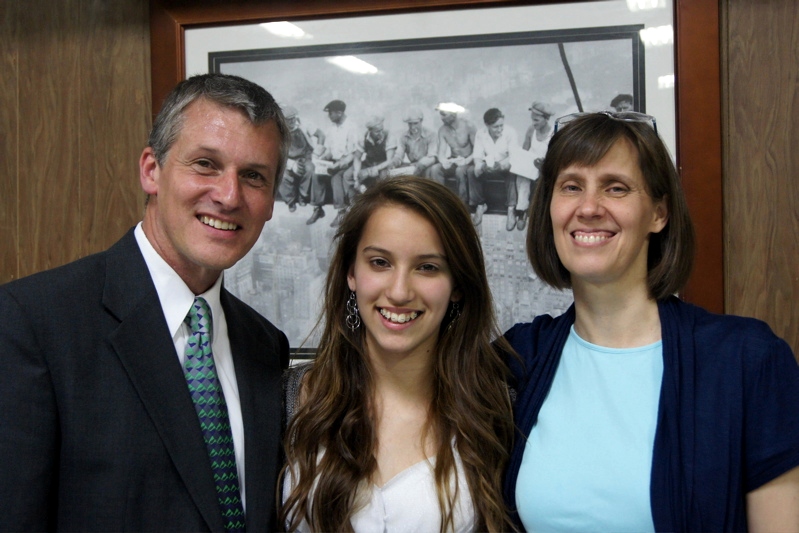 Lilla at her 8th grade graduation on June 1
Dear Friends & Prayer Partners,
Yes, we've had a busy month with graduation from middle school for Lilla and all 3 kids transitioning into summer schedules….  Thanks for being there for us! We want to highlight just two items in this bulletin:
1.  Please make note of our new website…
As of NOW, we have moved our family and ministry website which has been hosted at MobileMe for many years to a new WordPress site hosted by the Evangelical Covenant Church. Why not take a moment right now to click on the link below and bookmark us at this new location? (Of course, if you are reading this now, you are already here!)
Johnsons in Japan (new site)

2.  Prayer requests for July…
Tohoku Trip –  from June 26 through July 7 Tim and colleague Jim Peterson will be leading a team of 10 folks from the Newsong Covenant Church in California as they volunteer and serve in a number of ways in Kesennuma and Ofunato, two coastal cities in the Tohoku region that were hard hit by last year's earthquake and tsunami. Thanks for praying about safety and all logistics.
United States Trip – thanks for praying for Andrea and Sam as they make a quick trip to the US between July 13 and 24. Andrea will be continuing her studies in spiritual direction at North Park Seminary  while Sam attends CHIC (a large camp for High Schoolers) in Tennessee. They'll have a day in Seattle on their return to Japan.
Akagi Bible Camp – we asked for your prayer last month too. Thanks for continuing to remember us as we get ready for camps between July 30 and the beginning of September. We're praying that God will work in the hearts of many campers…
Thanks for your faithful prayer on our behalf!
Lilla & Sam at the graduation reception…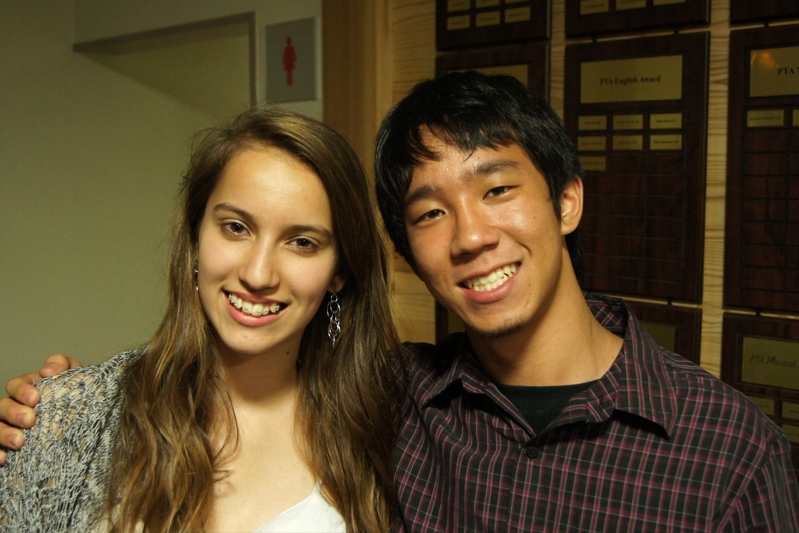 Your partners in prayer and mission,
Tim & Andrea Johnson
(Sam, Lilla & Sky)