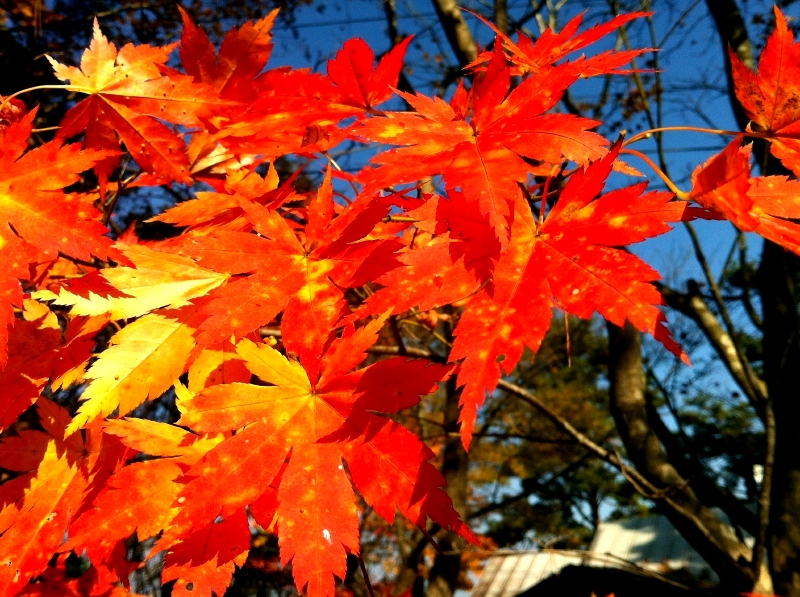 Dear friends and partners,
Greetings from Japan as we seem to be sprinting toward December… a few lines from us….and maybe a couple photos…
As fall turns into winter here in Japan we are usually blessed with blue skies and crisp air, a distinct change from the heat and humidity of summer. This year is no exception and we're loving the fall.
Thanks for praying last month. We've sensed that support on a number of specific occasions recently. The concert and message that Tim had at the Shibukawa Church on October 26th was well attended and well received.
A FEW IMPORTANT HAPPENINGS THIS MONTH
CPI – this stands for "Church Planting Institute" and has been a gathering and networking of missionaries and pastors here in Japan for many years now. It's scheduled for Nov. 9-11 at a facility near Mt. Fuji and Tim will be attending. Workshops, worship, exchanging ideas, and needed fellowship and stimuli are all part of these days. We pray for a special power and moving of the Holy Spirit among the 325 who are registered to attend.
CMCJ Annual Conference – this refers to the smaller gathering of our Covenant Missionary staff in Japan that occurs every November. This year we'll be gathering in the Tokyo area on November 18th and 19th. This is a time of reviewing the previous year, sharing dreams for the future, and generally taking time to connect with each other on many levels in regard to our shared mission here in Japan.
JEMA consultation for coordinating relief work – JEMA is an organization including many churches and missionary organizations serving in Japan. On November 28-29 representatives from many groups will be gathering in Sendai for an overnight consultation. The purpose is to discuss better coordination of relief efforts among MANY Christian groups and missions who are working hard in various relief efforts in the Tohoku area of Japan. It has been 8 months since the great earthquake and tsunami disasters hit the area and it is a timely meeting as relief efforts change in both content and focus, and as we head into a more "long-haul" approach to needs in the area. Tim will be attending to represent our mission at this consultation.
FAMILY NEWS
Andrea continues her schedule of teaching at the university in Gunma (each Wednesday and Thursday) as well as being in Gunma on the 1st and 3rd Sundays of each month. Thanks for praying for God to use her in these many connections and relationships.

 Sam's pretty excited about starting the wrestling season tomorrow at CAJ and is gearing up for some hard daily workouts. Fortunately we don't have to nag him about homework as he does well in his studies too.

Lilla just finished her fall volleyball season on Saturday. Her team took 3rd place out of 10 schools at the final tournament so she seemed satisfied with the results. As with many middle-schoolers, Lilla seems to have a hard time getting to bed at night…so we keep praying for balance and enough rest in her busy schedule.

 Sky enjoyed two days with Dad up at Lake Nojiri last week. Some basketball, some hiking, fall colors, and 2 (!) bags of popcorn as we watched a movie (Like Mike).
PRAYER NEEDS FOR NOVEMBER
Japan Relief Work – Please continue to pray for Japan as it struggles on multiple fronts with many issues related to the tsunami and nuclear disasters. This month please pray especially for the JEMA Consultation on Relief Work being held in Sendai on Nov. 28-29.
Church Planting Institute – Please pray for the CPI Conference being held near Mt. Fuji this week – Nov. 9-11.
CMCJ Annual Conference – Thanks for your prayers for this gathering of our Japan Covenant missionary staff here in the Tokyo area on Nov. 18-19.
Our Kids – Thanks for praying for Sam, Lilla and Sky, each of them different and on their own unique journeys. Our prayer is that they will each know their Creator from the time of their youth (right now!) and for that knowledge and relationship to grow into the future.
For Andrea and Tim – Thanks for your prayers as we continue to serve in a variety of churches and settings. Almost every week we are surprised and challenged by new thoughts and new connections with people that God is sending our way. "Lord help us to enjoy and take pleasure in this great variety of ministry opportunities. Bring special clarity where that is needed…and in everything, a restful sense of Your peace…"
Thanks for words of encouragement and communications from so many of you. We couldn't be here without you.
Your partners in prayer and mission,
Tim & Andrea Johnson
Sam, Lilla & Sky