Stephanie Voland is a Covenant missionary. She and her husband, Phillip, will be returning to Germany with their three daughters this summer.
"When Jesus saw this, he was indignant. He said to them, 'Let the little children come to me, and do not hinder them, for the kingdom of God belongs to such as these.'" Mark 10:14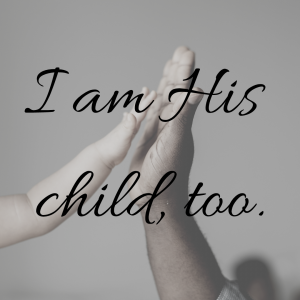 In September of last year, we sent out a newsletter with reflections about our experiences as parents of Third-Culture-Kids (TCKs). We had just returned to the U.S. and wanted to provide a snapshot of our kids' cultural adjustment right after we landed. Now, five months later, I will add and expand on these reflections as we all continue to adjust and adapt to life in America.
This subject is often on our minds as cross-cultural workers. It's the focus of many prayers, conversations, and late-night Google searches. When I read the verse above, I am struck by Jesus' words in Mark 10:14, "…and do not hinder them." How do we raise our children in two different cultures, ask them to sit still during countless church visits and meetings, and move them away from familiar people and surroundings without "hindering" them? Jesus, what do you mean?
When we first moved to Germany in 2015, I feared my children would suffer because of the decision we made to follow God's call. Talk about "Mommy guilt" to the extreme! And don't get me wrong – we had some major bumps along the way. My kids have already endured painful transitions and losses that I can only imagine experiencing as a young child. What I continue to discover, however, is that God cares deeply for my children. He cares for them in ways we ask him to, and he cares for them in ways we don't think to ask. There are many difficulties along the way, but He faithfully and continually provides. Watching God care for my children's needs reminds me that I am His child too.
About six months into our Home Assignment, all five of us fell into the "reverse culture shock" funk. It hit us out of nowhere. Strong and persistent feelings of discontentment, frustration, and irritability. All of us discovered we no longer feel completely at home here in America. This phenomenon is exacerbated for our children, who are still developing their sense of self and likely feel their internal cultural compasses spinning out of control with no "due north" in sight.
We sometimes wonder how our children perceive the losses they experience. Many articles on the subject address the depth of loss and subsequent grief involved for MK's with each move and major life transition. As adults, Phillip and I have a strong sense of identity, formed during our early childhood experiences living in the U.S. As a result, each time we move, we maintain a sense of who we are and carry that identity with us wherever we go.
Many of my favorite childhood memories are ingrained in American culture, among familiar people and places. I spent K-5 in one elementary school with friends I knew and loved. I looked forward to 4th of July parades and picnics, Christmas mornings with my Mom and Dad followed by a big family gathering at my aunt's house, Saturday mornings with my grandparents eating homemade pancakes and playing Yahtzee, and summers at the softball field. We know who we are now because of where we came from and who was with us. The rhythm of life was familiar and provided the framework for my childhood identity formation.
But children of missionaries do not have one single place they call "home" during childhood. Our girls were two and six years old when we moved to Germany, and they thought of it all as one great adventure. At these tender young ages, our nuclear family provided for the majority of their social and emotional needs. When we returned to the U.S. last summer, however, our girls were a few years older.
Gabby is now ten and the only one of our children who remembers life in the U.S. pre-Germany. But much of her identity formation has taken place in Germany. When we boarded the plane back to America last summer, she said goodbye to beloved classmates from a 3-year school cohort, with whom she had formed close friendships, learned to read and write, and starred in her first school play. She is struggling to make sense of her new life in America and has found it difficult to make friends. To add to her frustration, her school friends know she will be leaving for Germany again in a few months. Understandably, some keep a distance. It is painful and confusing to her.
Our middle daughter Charlotte has had a completely different experience. She regularly talks about missing her best friend in Germany. But as a charismatic and outgoing six-year-old, Charlotte has had an easier time bonding with and being accepted by the kids at school. She lucked out and hit it off with a five-year-old friend living next door. When nobody is available to play, she's just as happy to roll around on the carpet with her baby sister or go shopping with Mom and Dad. She misses Germany, but the move has not affected her as it has Gabby.
The tricky part about parenting MK's (and parenting in general) is that grief and loss are abstract and deeply subjective. While one child may express her feelings openly and work through challenges straightforwardly, another is more reserved and hesitant to talk about her feelings.
But even with our particular challenges, we sense God's presence and continue to experience his provision for us and our children. We trust in God's promises. When we answered the call to go to the mission field, we knew this life would affect our children in both positive and negative ways. I think one of the hardest parts about being missionaries is not our own grief, but the grief our life work causes those we love most. And so again, I wonder, "Jesus, how can we follow your call to love our neighbors in Germany without hindering the children you have given us to love?"
Many days this task feels like walking a tightrope. Our first allegiance is to God, but the vitality of our family is central to our ministry. God has given us these three precious children to love, care for, and nurture; we must be careful not to hinder their faith or emotional/spiritual development in pursuit of God's call. They need and deserve our best.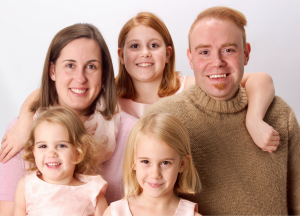 People often comment that our kids seem well-adjusted. We would agree, even with our challenges. We see this as another sign of God's grace. All three girls seem to be uniquely equipped for this life. Our prayer is that as they grow up, the difficulties they face now will lead to character and resilience. We pray that each of them will use the skills they are developing now to build bridges to others in a way only MK's can. They already have the ability (superpower, really) to understand multiple cultural perspectives. There is the strong potential for them to one day be peacemakers in our fractured, hurting world.
But today, Father, just let them be kids. Show us how to help them—and not hinder them—in their walk. Let them know they are beloved in Your eyes. Truly, that is all they need to live with purpose and meaning. That is all any of us need.