Summer is the time of the year when children around the world gather in churches, parks, and backyards to experience God in exciting, kid-friendly ways.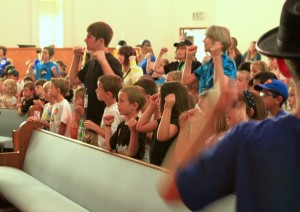 This year, Covenant World Mission created a packet of materials to be used for Vacation Bible Schools (VBS) at Covenant churches nationwide. With Bible in Their Hands, Jesus in Their Lives, leaders are provided with daily stories, activities, songs, and more to inform children about what is happening in children's lives in Colombia. Kids get the chance to learn about life in another country, and through pictures and videos they will get to know some of the children that would be impacted by their giving.
In Colombia, there are forty-six covenant churches, with 50 % of the church population being children. Raising these youths to learn about and love God is vital, as they are the future of the church. This is why we are partnering with the Covenant churches in Colombia to provide materials to expand their Children's ministry. Kingsburg Covenant Church in Kingsburg, CA held their VBS June 16-20, with a goal in mind. Last year, they raised $520 to purchase 104 chickens through "Covenant Cares".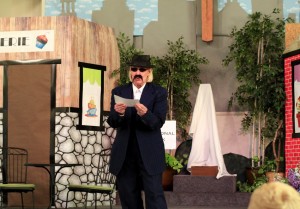 This year, with the help of their "Special Agent Bible Boss" they asked kids to bring in money to provide Colombian children with children's Bibles of their own. The giving was consistent throughout the week, until Friday, when the kids matched the donation total from the four other days! With fewer children in attendance this year, the kids at VBS still brought in $800 which is enough to purchase 100 Bibles for the children in Colombia! In the words of Lori Douglas, the Director of Children's Ministries at KCC, "God is good!" To determine a mission goal for your VBS program and partner with the Covenant churches in Colombia, download "Bibles in their Hands, Jesus in Their Lives" Mission Moments for VBS materials here.