For those of you wanting a real glimpse into the life of a missionary… read this post by our missionary Lori Shinar who gives us a glimpse into her families' life on the mission field…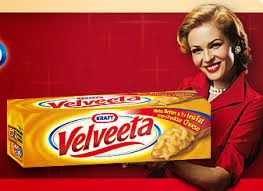 One of our expat friends is leaving Banyo to return to the United States. Although we will miss her, truth be told whenever a Westerner leaves there is always a silver lining- free stuff they can't or don't want to take home with them.
Today, we scored a box of Velveeta. Yes, that gelatinous, glaringly yellow possessed American "cheese." It was expired by a month and a ¼ of it had already been eaten, yet we were ecstatic! We sliced a few chunks off immediately and ate it straight. All three of us were oohing and aahing. Then we had nachos! That box of Velveeta is such a treat for us. Cheese is like $9 a pound here and the closest place we can get it is 9 hours away. I am sure we will hoard the rest and eat it for "special occasion" meals. That is what happens with any food item that is rare, expensive, or brought over from the States- it turns us into squirrel like food hoarders! Giddy, squirrel like food hoarders!