"My people will know my name. How beautiful on the mountains are the feet of those who bring good news, who proclaim peace, who bring good tidings, who proclaim salvation, who declare "God reigns!" (Isaiah 52:6-7)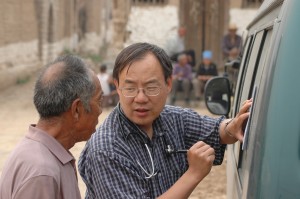 Covenant World Mission has a vision…
to see more disciples among more populations in a more caring and just world.
We do this by being true to God's mission of love and grace, participants in God's sending to all nations, companions with all God's people serving God's Kingdom, and partners in God's transforming and reconciling work in the world.
And this vision has carried us since 1885, when the Evangelical Covenant Church was formed in the United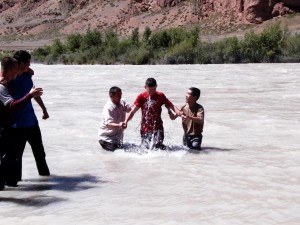 States, known then as the Swedish Mission Covenant of America. From 1887-1895, the Covenant Church sent 13 missionaries and 1 native missionary evangelist to Alaska and 5 missionaries to central China.
127 years after the first Covenant missionaries were commissioned, the Evangelical Covenant Church has sent hundreds of missionaries to engage in culturally relevant evangelism and transformational ministries that demonstrate the whole gospel by addressing the spiritual, social, emotional, mental, physical, and justice needs of people.
These missionaries have partnered with God's movements in Congo (since 1937), Mexico (1946), Ecuador (1947), Japan (1949), Taiwan (1952), Colombia (1968), Thailand (1971), Germany (1991), Russia (1993), South Sudan and Chile (1994), South Africa (1995), France and Spain (1996), Burkina Faso, Central African Republic, Kenya, and the Philippines (1998), India, Equatorial Guinea, Czech Republic, and Argentina (1999), Jamaica (2003), Uruguay (2005), Dominican Republic and Guam/Micronesia (2006), Belgium and Brazil (2007), and Mongolia (2008), Cameroon (2012).
[vimeo id="12369120″]
(This video was made in 2010)
Our history is important because it shapes the future…
And for the next couple of blogs, we will remember those who have gone before us and be encouraged and challenged by their lives of witness. We'll hear the stories of Peter Matson, the first missionary to China; Judith Peterson, a missionary nurse in Asia; and Paul Carlson, a martyred missionary to Congo. We'll testify to God's work through their faithful ministry and be challenged to continue the good work that God has started.
Our future is upon us NOW…
to send more missionaries in partnerships around the world,
to challenge all of our Covenant churches towards missional living and global outreach,
to encourage national churches to be missionary-sending churches.
And we need YOU!
Partner with us in:
Praying for our missionaries to continue proclaiming the Good News!
Encouraging and challenging your own church to take the next faithful step towards missional living, whether it's educating, supporting missionaries or sponsoring Covenant Kids financially, or going on a vision trip!