A couple of weeks ago Jeff and I had the opportunity to take a few days away from the increasing pace of our live as we enter into the "Transition back to Cameroon" phase of our home assignment.  Friends offered us the opportunity to use their time-share in Carmel, CA for a few days so we could take some time on our own to experience the beauty of the California coast and of some time away from the pressures of carrying on our ministry and preparations for returning to Cameroon.
As you can see – it was gorgeous and the weather cooperated wonderfully.
The days were clear and the evenings cool, so we made good use of the beautiful condo we had been given for a couple of days.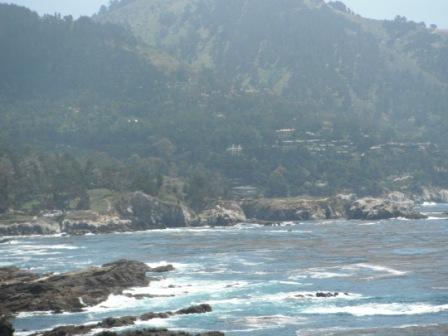 I was reminded again of the need to rest and unhook from our busy lives on a regular basis so that we can reconnect with each other and with God.
As the rather old television commercial used to say,

"Try it, You'll like it!"