2011 was a full year and we saw God's presence with us in many ways.
We began the year in California visiting family.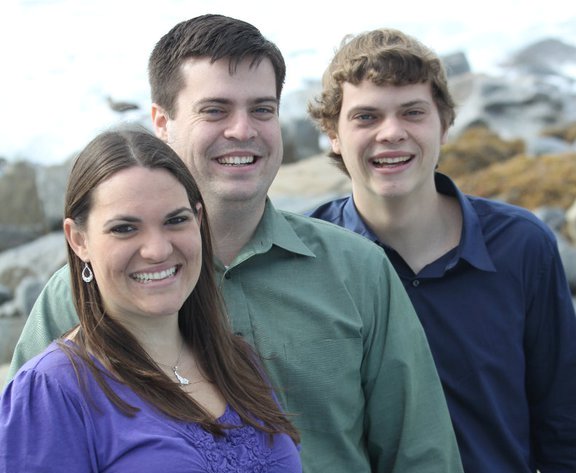 Early February is retreat time at RFIS and the retreats in 2011 were life changing experiences for all.
Later in the spring the Covenant Africa staff gathered at Kribi for times of worship, teaching, prayer and fellowship.
Carolyn travelled to Ethiopia to work with ACSI (Association of Christian Schools International) on school accreditation.
We had the joy of being at Beth's graduation in May and celebrating Mothers Day with all our children
The summer was a chance to catch up a bit, although we spent a good amount of time on administrative tasks at RFIS (Rain Forest International School).
At the start of the school year RFIS celebrated its 20th year and dedicated the new campus.
Additionally the prayer chapel was finally completed and has been greatly used.
We celebrated a final Thansgiving in this house and then Christmas.
Our new home has made progress and is looking good.
We ended the year at Paradis Plage enjoying the beauty of God's creation.
Looking forward to the blessings to come in 2012!