During the summer months ago I said that I would devote a newsletter or blog post to Jeff's activities and now the time has come.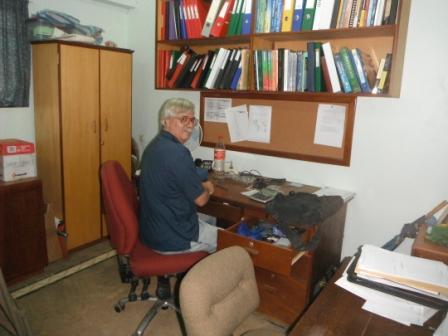 For a number of years Jeff has had a number of responsibilities in Yaounde, these have included doing the Africa accounting for our mission, overseeing the finance department of RFIS, and taking care of the payment of workers at both our home and the UBAC hostel.
He has also been involved in teaching and related ministries at RFIS.  Over the years he has taught Business Math, Economics, AP Economics, and US History.  Once again this year he is teaching two classes – AP Economics and US History.  Additionally he will be playing piano for the choir during the second semester, which he has done before, when not singing with the students.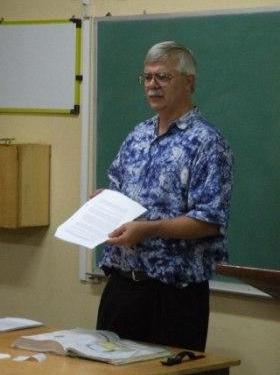 Jeff has also been the staff advisor to the student council (Stuco) for a number of years.  He has also enjoyed leading a small bible study group of students and mentoring a student.
So as you can tell Jeff is not bored, but just recently a new opportunity for ministry arose.  The church we attend here in Cameroon, Grace Baptist, is moving to a new stage in their history – from being an aided church plant where the pastor is paid by the planting church to being an independent church.  Part of this process has involved needing to plan a budget for the church.  A few weeks ago the pastor asked if Jeff would meet with the leadership team of the church and help them with that process.  He has met with them collectively and also with the financial secretary to help him work on preparing a budget.  Pray that Jeff would be able to continue to help the church as they move forward in ministry in this area.