The Bokonzo health center has a new maternity center thanks to the initiative of Covenant Kids Congo powered by World Vision.
The building was completed during 2013 and the equipment arrived earlier this month.  The recent vision team participated in the dedication Friday afternoon before leaving.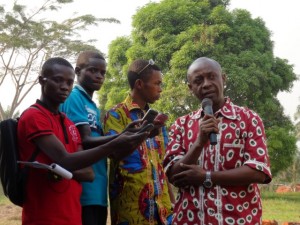 This new center will provide a safer, cleaner, healthier environment for women to give birth.  In addition to the equipment you see in the pictures, there is also an echographie machine which will be a great help to the nurse caring for the mother.  This is one of only a couple echographie machines in Gemena, a city of over 300,000.
Thanks CKC, World Vision and the many sponsors throughout the Covenant for this important improvement in health care in the Bokonzo neighborhood of Gemena.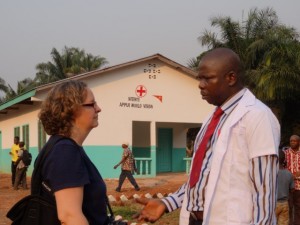 Marta Klein talking with Nurse Kembo