We were overwhelmed with the reception as we arrived in Malakal. First there was a youth choir waiting for us to leave the airport compound. Then another choir a mile further on the way to the church. Finally we met up up more choirs and church members about 6 blocks away. At this point we got out and walked as part of a parade to the church. The panorama of photos below are from the parade.
For Cindy and me this trip is not a big deal. Yes, we are going to new places on a long boat trip, but who are we? Just missionaries from Congo with responsiblity for Sudan and we're going to visit the church and talk to the leadership. For the ECCS though our visit is a big deal. They don't get many visitors so our coming is very special.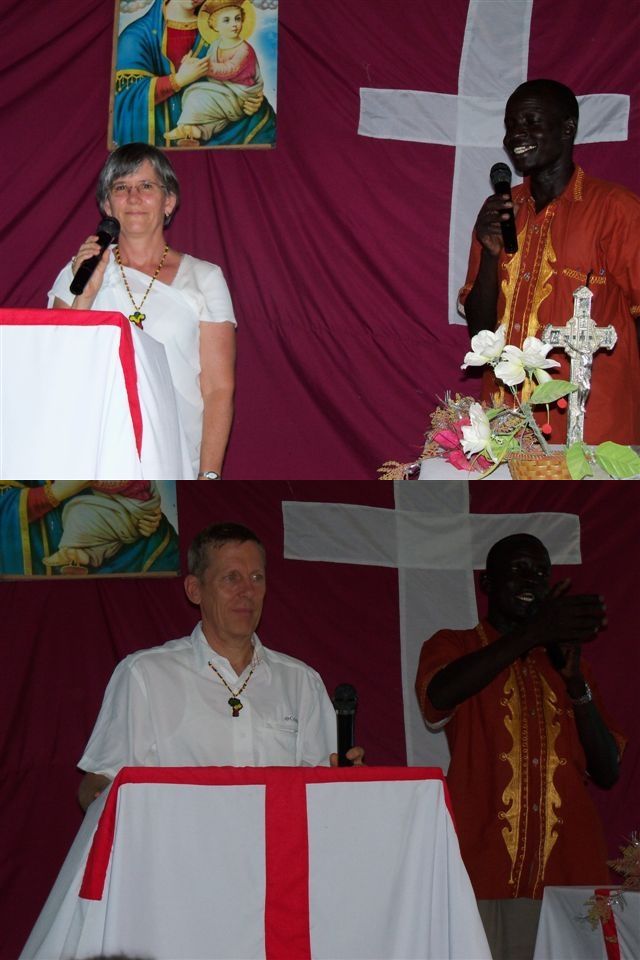 At the church there was a red carpet for us to walk on. The first thing as we got in the church is that we are sat down and they wash our feet, arms and faces. Special. I know they feel it is an honor to do it. Then there was welcome service at which we gave greetings. After the service we toured the new school buildings on the church compound.
Lunch was at a restaurant because we were a day late, so the food they had planned and prepared for us Thursday had to be eaten. Cindy had grilled and I fried chicken. It was delicious, very tender! We spent the night at the South Sudan Hotel, getting there in late afternoon.