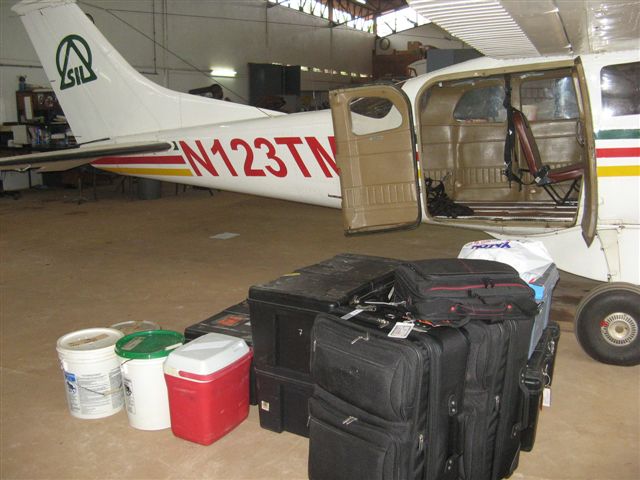 Wednesd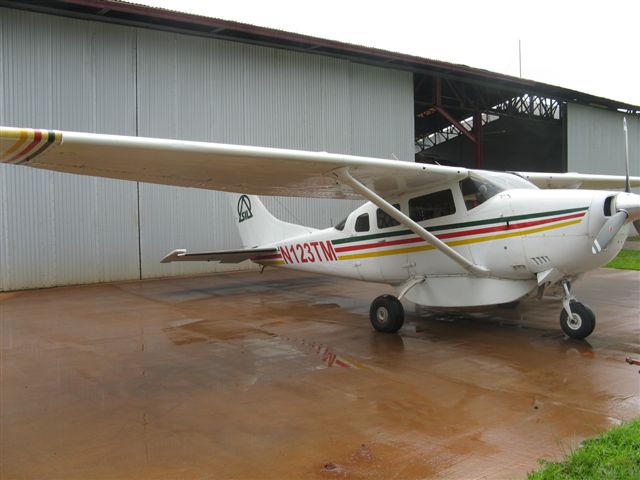 ay, April 7, we arrived at the JAARS (SIL) hangar with our luggage ready to move to Congo.  We checked the weights and found that we had 423 kgs instead of the allowed 420 kg.  The pilot said that extra was not a problem and started to load.
We were wondering how it would go to get the 5 trunks, 2 large suitcases, solar panel box and other boxes in the plane, but as you can see they got it all to fit. These guys are good packers: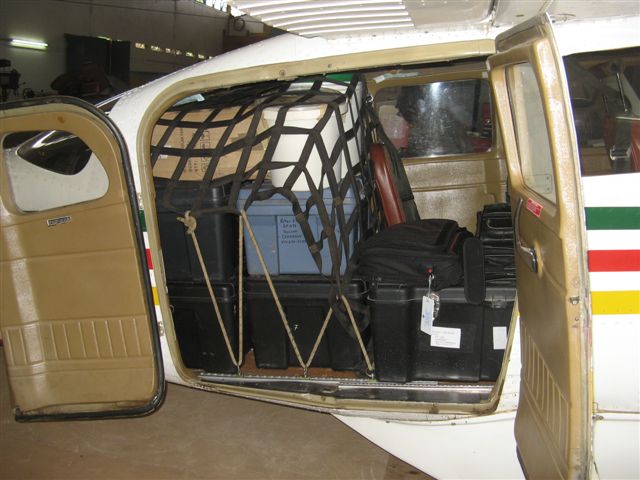 After a delay for rain we were off for the 4 hour flight from Yaounde to Bangui.  At 7,000 ft he had a 15 knot headwind so we descended to 5,500 ft and made better time.  We arrived in Bangui, fueled the plane and were off for the 55 min flight to Gemena.  This took us over familiar territory as it is a route we have flown many times.  When we lived in Congo before we used to fly international to Bangui and then have MAF fly us from Bangui to Gemena or whatever station we lived at.