The kids are on vacation, yes, and they do enjoy lots of free time play time, but they always are ready to help if you ask them.  This past week they've been busy with:
planting a fruit/ornamental hedge around the veggie garden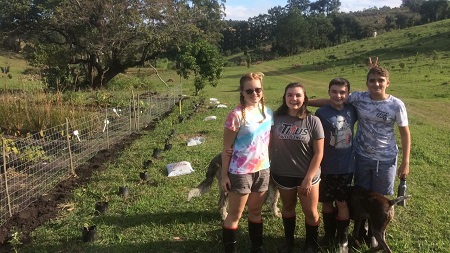 helping build the pumphouse, to keep the pump for our water system on the farm safe from weather and thieves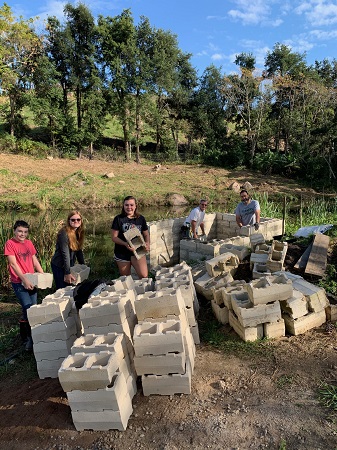 harvesting peanuts and coffee.   They are good helpers with good attitudes!