Water is not to be taken for granted here on the South Coast of South Africa.  We have been without municipal water for some time, and rain has been very sporadic lately, but Roy and Zweli have been able to keep the orchards and nurseries watered thanks to the stream and ponds on the farm.  Generous donors supplied the funds to dig and build a dam that holds one of the ponds full, and we are grateful for a steady water source to keep all the plants going.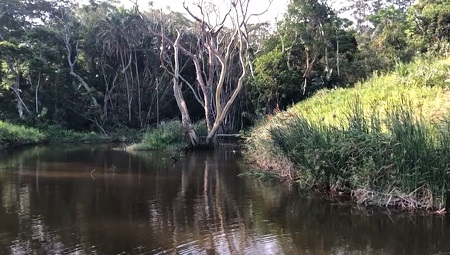 We also have a system of tanks, called jojos, for storing water, and usually during high use/summer time the municipal water comes on every few days so we can refill the tanks.  Not so right now, and we have just about used our back up, but we have Buggs, the local well water salesman.  He will give us 5000 liters of water from his well, for a decent price, to tide us over until the municipal water comes back on.
We have been taking our dirty clothes to a laundromat in a neighboring community that has a different municipal water source, so we're very thankful we don't have to go pound our shirts on the rocks at the dam to get them clean.   This of course is what the average villager back in Cameroon and CAR have to do.  We do thank God for water and do not take it for granted!