Gretta comes once a week to clean our house, as well as our kids' house and the Titus Garage  office.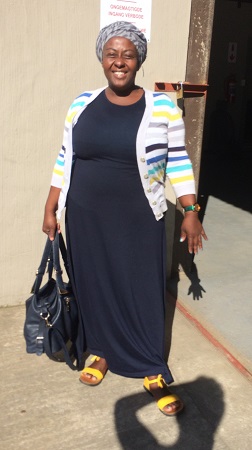 She is a sweet and funny lady, but she struggles with the English language.  We've had some funny conversations, and she does her best to make herself clear.  She keeps herself busy supporting a family of 8.  Among those are a severely handicapped teenage daughter and a 5-year-old granddaughter who has just started school and provides us with plenty of laughs with her antics.  They all live in this tiny 2 room house, and the roof, as you can see in the photo, is in shambles.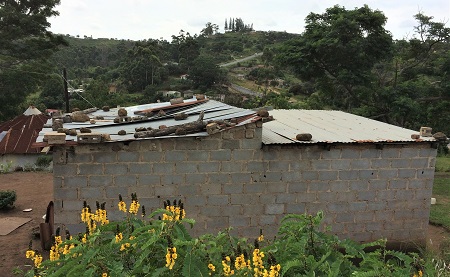 During rainstorms, all 8 of them sleep on the side of the house that has few leaks.  Our daughter in love, Anna, arranged for a loan so that her roof could be repaired; soon she will have dry clothes and her whole house to use, no matter what the weather brings.  This is not the case for so many in the townships, living in cramped quarters, in makeshift shacks.   We are thankful for Gretta, for her never ceasing battle with gecko droppings in our home.  We are thankful that we can give her a bit of employment to help her raise her family.