Sawyer's 12th birthday, with his traditional donut cake!   His party was a guys only camping overnight with buddies,  complete with lots of hotdogs, a potato gun/rocket, and another birthday cake, this time a regular chocolate cake.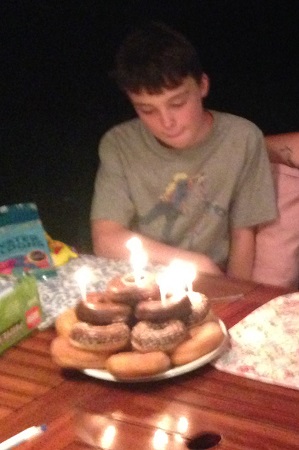 I had a huge!!! lemon meringue pie – that was yummy!

It is a marvelous gift to be able to "do" life with our South African kids.  From everyday stuff to big celebrations, these are the frosting on the cake that is ministry for us here.