Wow, how amazing it is to be able to rent earth moving equipment to get a dam built so we can pump water up to the nursery that Roy is setting up.    It still flabbergasts us to think that we're in Africa with all these possibilities.  The differences between CAR and South Africa are great, but we count it a privilege to be able to help out in both countries.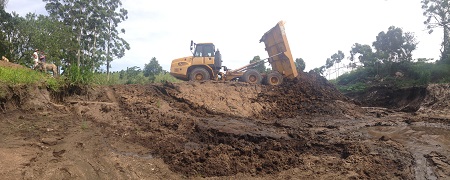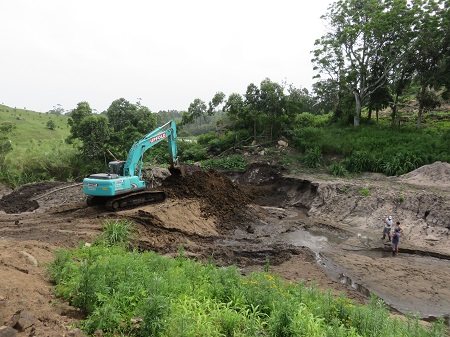 Our son, Sam, has planned out the dam and the pipe/pump/filter system to get the muddy water up the hill and coming as clear water out of the tap in the nursery.  The water will go through the four green tanks you see, each with its own filtering components to get as much of the silt out as possible.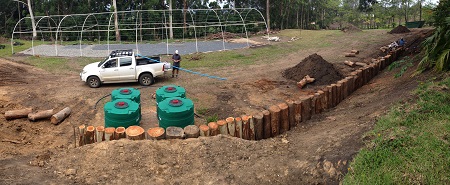 There are always delays due to rain, equipment and supply snags, etc., but we are getting there and getting excited.  Thankfully the rain is still coming and it hasn't been too hot, to keep the trees and plants in the nursery going until this system is put in.