One aisle of the hospital storeroom, before the shipping container got unloaded.  Looks like Old Mother Hubbard's cupboards, doesn't it?!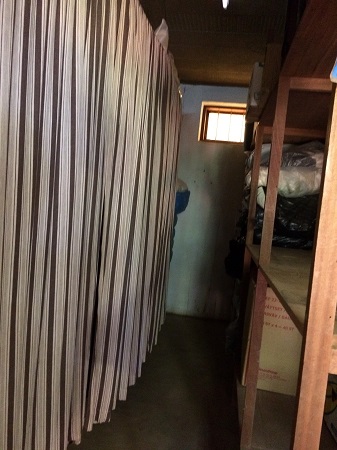 This is after the unloading, now for unpacking and sorting.  Most of the contents of these boxes are clothes, blankets, and sweaters, destined for the baby packs and the malnourished kid's packs.  Even in the tropics, newborns and malnourished kids need blankets and sweaters to help them keep their bodies at a normal temperature.  Kids with kwashiorkor (serious malnutrition, which we see with regularity at our mission hospital's nutrition center) often have their body temperature drop a degree or more below normal, even if the outside temperature is 90 in the shade!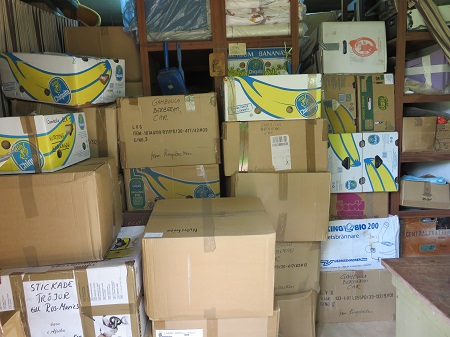 I've already unpacked quite a few boxes, and tomorrow is the start of a 3 week trip away, but these stacks will be patiently awaiting my return!