Roy was the first one to use the new jar of pepper…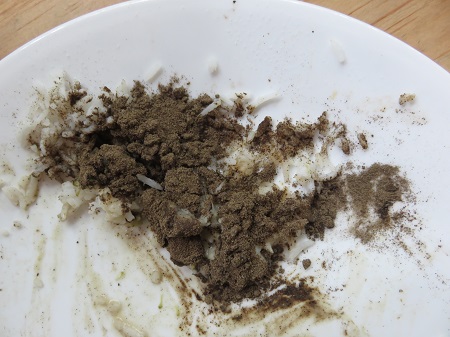 and he bravely ate around the biggest part of the spill, not quite the Exxon Valdez, but bad enough.  He normally loves pepper, well, especially hot chili peppers, but this was overboard even for him.
A few days later, our granddaughter had a birthday party with an adventure theme.  There were rides on a zipline Sam had created, corn toss, tug of war with mud face paint, water balloon fights, marshmallow roasting, AND target practice with paint ball guns.    Roy loves chocolate covered malted milk balls, so when he saw the bag of balls on the kitchen counter, he didn't stop to read the full label, he just popped a couple in his mouth as he walked outside.  By the time he had taken a few steps, he was spitting orange paint out of his mouth. Oh, so sorry!  Why would we have paintballs sitting on the counter right next to the blueberry muffin mix???