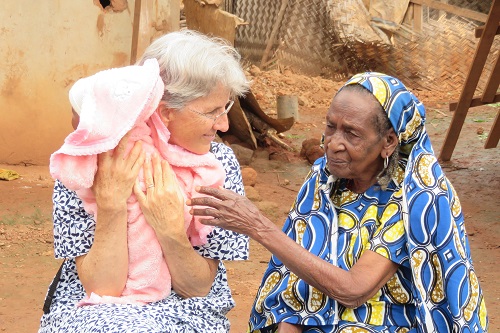 Roy & I, along with dear colleagues Jan & Kim Cone, were able to go see Chief T's second wife and family on Thursday.  Oh what joy to see these friends after a year's absence.  Lots of smiles and even some hugs!! from a people whose tribal code demands as little public show of emotion as possible.  There were greetings from family far away, news shared about deaths and sicknesses, marriages coming up, and always they ask how we are, how our operations went, how our kids and grandkids and parents are…  They care enough toremember details and to ask about them.  We are blessed to count them as true friends.  J was there to welcome us, the one guy amidst all the women and children, to catch us up to date with goings on, to give advice and offer help for an upcoming CEFA cattle project, and the best news was that they had planted, harvested, eaten, and will plant again, a special bean/cowpea that Roy brought over from Congo days, called "nyebbe Roy".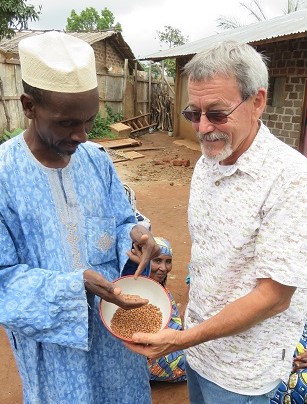 J showed us his bowl of these very bean seeds and Jan counselled him to pick the biggest ones to plant.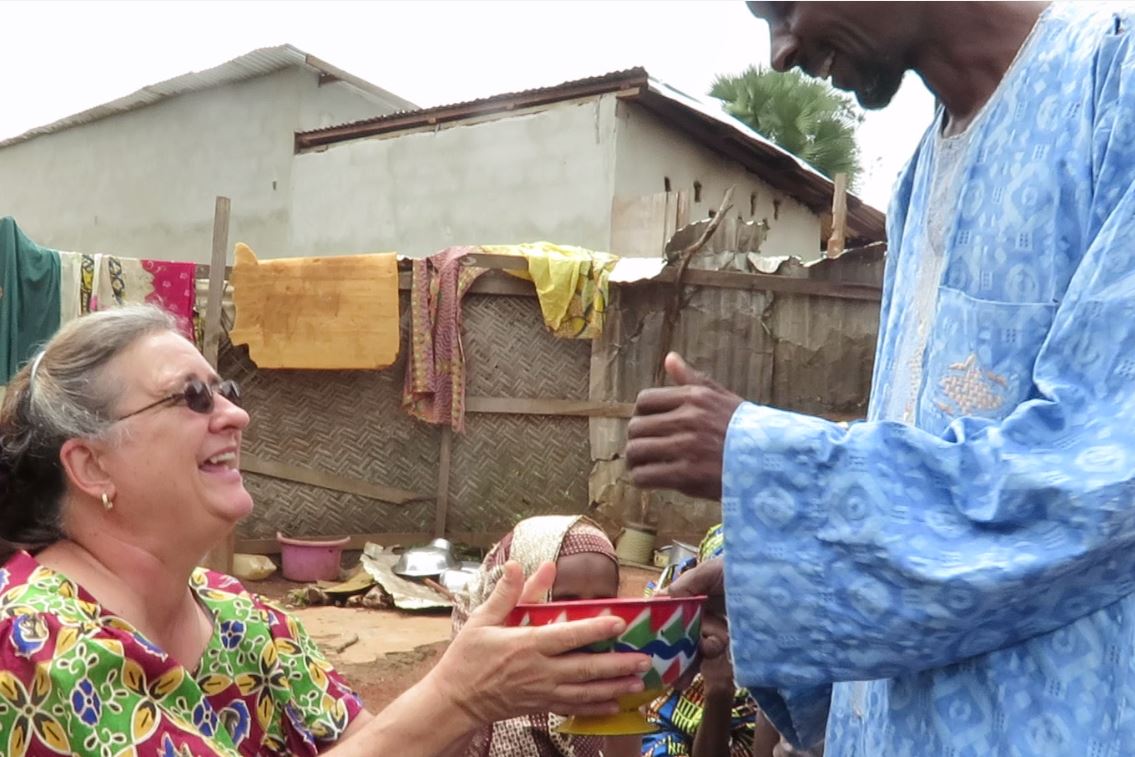 He has a wonderful sense of humor; often in the past we have laughed with him, and this day was no exception.  He proceeded to put the bowl of beans on his head, as ONLY a woman should do in this society.  You can see the people around him getting a kick out of his antics.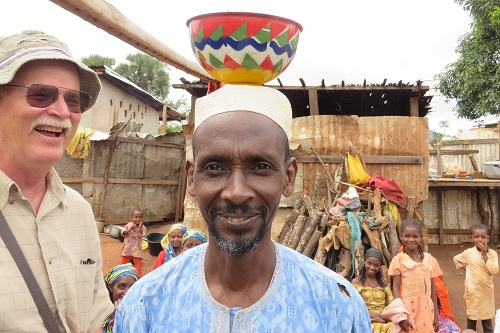 Please pray for J and his whole extended family, that God would speak to their hearts and touch them with His Spirit.