Yes, we are still in the states until June 4th, but due to a crazy schedule for Roy's dental work, we ended up packing and moving all big furniture and lots of heavy boxes over to our storage container in our kids' barn.  Roy will not be in Indiana again until June 1st, one day after our lease is up on our sweet little rental home on Center St.
Ruth & Walt Wolf came down from Grand Rapids to visit and help, and boy did they get put to work!  We did get some time to just chat and catch up – and Walt helped us with some computer questions as well!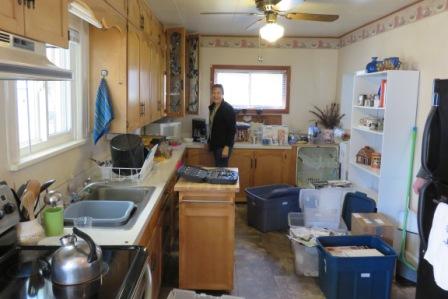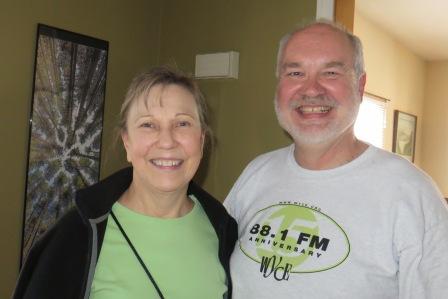 Our daughter-in-law's two brothers, Collin & Jordan, responded to our request for help as well,  Collin was just a couple days' post-op wisdom teeth extraction, so he wasn't supposed to lift much of anything (we won't say here how much he followed that instruction), but he was a great help anyway with his truck and his banter!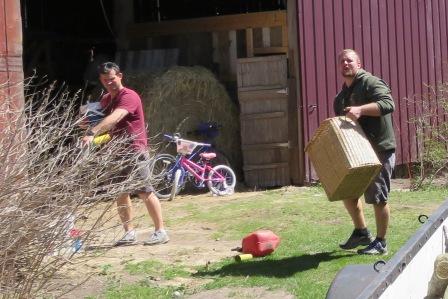 Roy had to crawl into a tight space to encourage the mattresses to crawl in with him!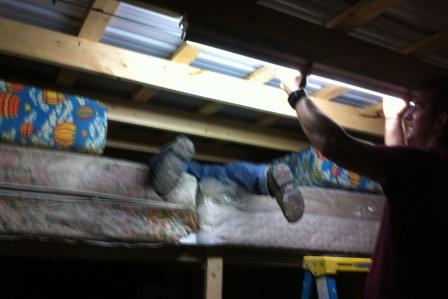 The 5 guy crew did a great job of arranging and packing our things, with the help of Roy's pickleball playing friend's fork lift.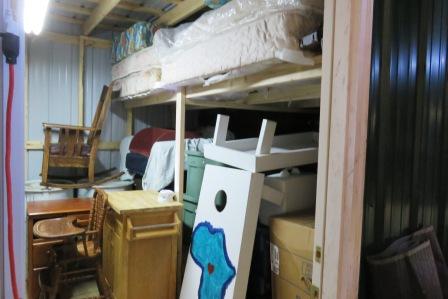 Done in record time, they helped Josh a bit with  some chain saw work and a bonfire!  Who can turn down a bonfire??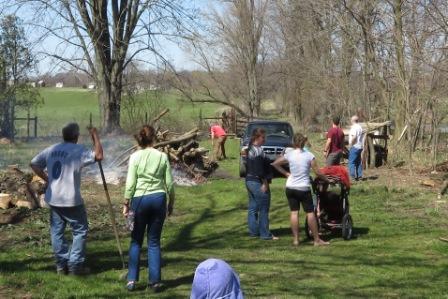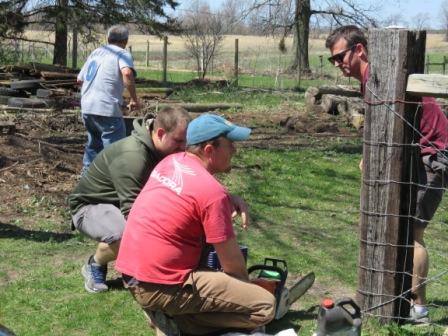 We are blessed to have willing helpers – we couldn't have done it on our own!  At least not in a few hours!