Maia decided one very cold afternoon that she wanted to fly.  She had me help her tie on two capes, and she managed to attach a set of wings and a pink punch ball, all on her own.  Determined that these would assist her in her goal, and grinning with anticipation and the joy of the game, she headed out the door into the front yard.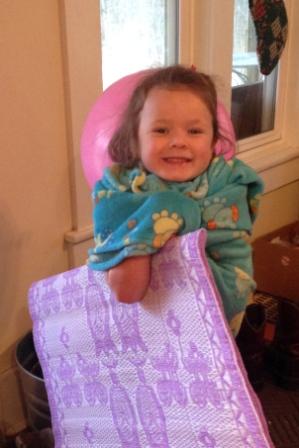 She got a lovely lavender mat from Africa and dubbed it a magic carpet.  She sat down on the magic carpet and told her Aunt Anna that it didn't go at first but she was just going to wait for it to happen.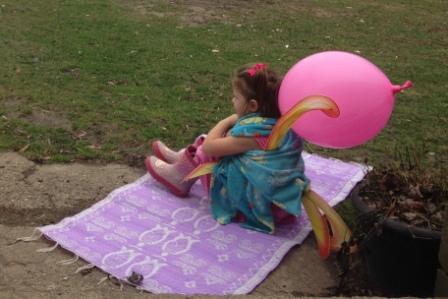 Waiting is not my favorite thing to do, but often we just have to move forward with joy and anticipation, in faith, hoping for our dreams to come true.  Sometimes we wait for a very long time for an answer to prayer, sometimes we just don't ever see results, but then there are the times when we are blessed by certain joy in answers.  May we all find joy in the hoping and in the imagining, waiting on the Lord for the serious and the frivolous.  May we dance in the rain as we wait out the storms.