We had a delightful time being with Steve and Launa and their daughter Kari's family on the nut farm (they have almonds).  Hey, how do you pronounce almonds?  With the "l"?  With an "ah" for the "a" or an "a" that sounds like the one in apple?  Inquiring minds want to know!
Abigail gave up her bedroom for us, and it was fun getting to know these kids.  Bundles of questions and energy, how Will & Kari keep up with them, homeschooling them, I don't know!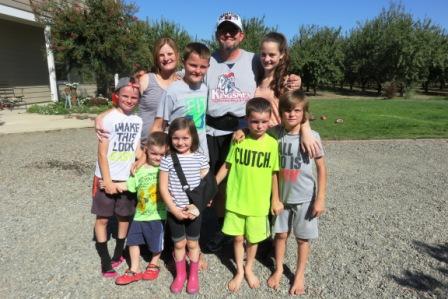 Our buddy, Clynnley, is going through empty nest blues right now, with her daughter Thea in her first year at Pepperdine.  I just had to put that in because we are proud of her!  Please pray for Clynnley, for health and strength and peace in her heart.  Pray for her, too, to find some very important papers that have gone missing.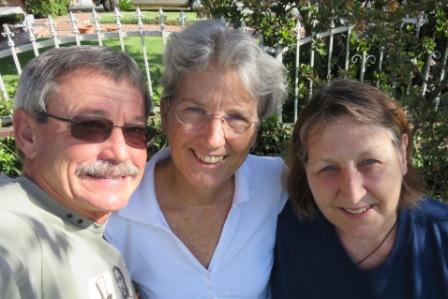 We finally heard the full story of my stepmom's life adventures as a librarian.  I had heard bits and pieces, so I asked her to share.  It was great to be with my sister, Ralleau, and her son, Dan (ha! Danbilly to me!).  We always have plenty to reminisce and laugh about, that's for sure.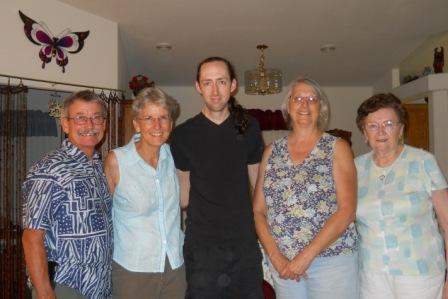 We had a fun evening of football and food and memories with Jamie and Steve, with the special added treat of seeing Jamie's amazing workshop where she creates art in fabric and quilts.  Look her up at www.jamiefingaldesigns.com/  Beautiful stuff!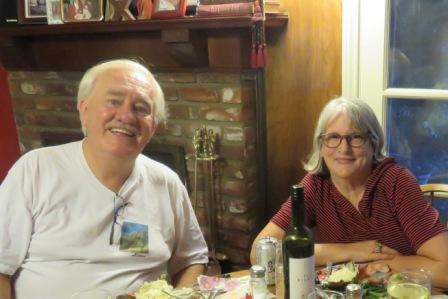 It is always sweet to be with Mom & Dad, to be hugged and loved with unconditional love.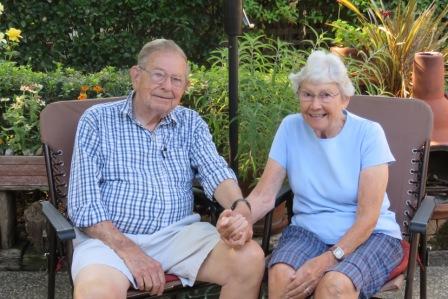 We've been travelling up and down California in this cute little red rental car.  We are so thankful to have transportation, to get to see our supporting churches as well as our family and friends.  Thanks for your prayers for us for safety!