Roy, Timothy, and the CEFA team have now been to village co-operatives to the east, north, and south over the past 3 weeks.  They have been encouraged by the perseverance of many in spite of the past year and a half's attacks with the resultant destruction and loss.  Their visit to the north yesterday brought home the realization of that terrible loss.  The road north is terribly overgrown, and some of the many bridges have been repaired, others will hopefully soon be repaired.  It took the team 3 hours to cover 20 miles to reach the one village that is starting to be repopulated on that road that used to be full of lively villages and people coming and going.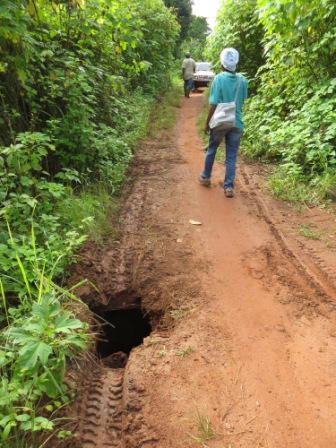 Villages that once were thriving are now just ghost towns, full of empty houses, stores, and places of worship.  Some have been burned; most have just been abandoned, and are now overgrown with vines and weeds.  These are evidence just of material loss, but what of those who died, those who were injured, and those who were traumatized?  The state of these houses symbolizes the state of many of these friends' hearts; empty, burned out, and overgrown with worries and hurts.
But, these courageous ones who have decided to go back to their homes and farms are a shining example of what it is going to take to rebuild this country. They are daring to reestablish their homes and farms, daring to hope for the future.   This is a first step, and we wait and pray that more steps can be taken, that there might be healing in hearts and reconciliation so that not only the local villagers can return, but also the Fulani across the border.
These villagers who have moved back to their homes were excited to learn some new ag practices from the CEFA team, and all smiles as they took fruit trees to plant on the co-operative farm.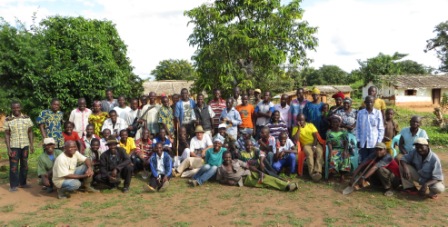 Hope springs eternal in the hearts of humankind.  Thank you, Lord!