Oops!  Here we are already a week into Ramadan, and I didn't mention it in our prayer requests!
June 28 marked the beginning of Ramadan, the Muslim month of fasting.  Please join us in praying for Muslims around the world during these 30 days.  Here is the link to a downloadable or printed version of the booklet,
30 Days Muslim Prayer Guide:  http://www.worldchristian.com/productdetails.php?product_id=36948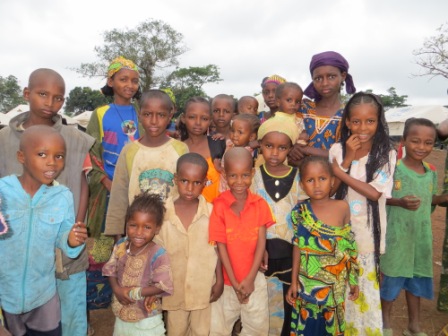 These are some of the children at a refugee camp in Cameroon.  Please pray for them as they and their families pray and fast their way through the month of Ramadan.  Pray that the Lord would reveal himself to each one in a very real and special way!