Tickle me pink, I got to hold little Abdallah Basfar, as a 2 day old!  He is the grandson of the late Chief T and my best friend Hajja Hawa, and is the son of Chief T's youngest child.  Here is a photo I have posted before, of Hawa and Zeynabu, then a younger teenager, and now, an older teenager, a mom!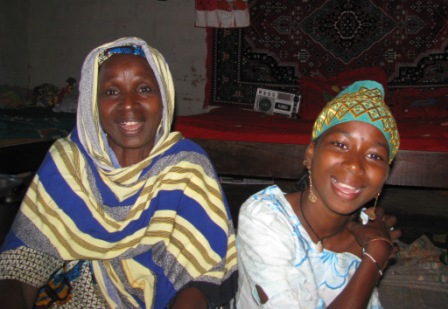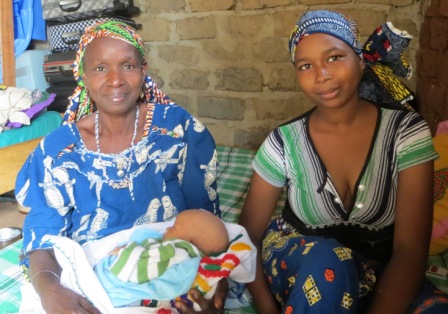 Yesterday in Kzou, 3 generations all of whom bring great joy to my heart!  And here's little Abdallah, happy as a clam all bundled up as if it was cold outside!  Zeynabu was king of scrambling around for his little knit cap, but I told her to leave it off.  It must've been around 85 in the room.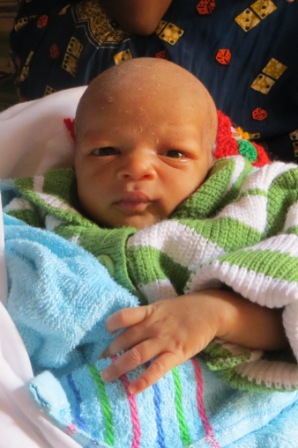 In spite of the joy of that day, I came home with a heavy heart.  These dear friends are living in poverty, having lost all of their worldly possessions to looters driven by a thirst for ethnic cleansing in CAR.   Pray for them as they work through forgiving what has been done to them.  Please keep praying for peace and healing in CAR.