Daily Archives:
March 4, 2014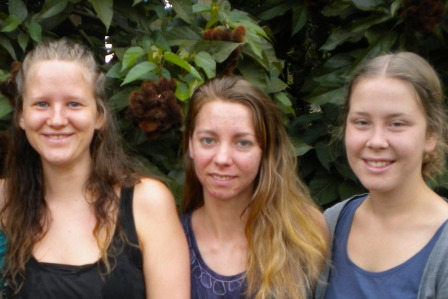 Elin, Sofie, and Veronica will be sorely missed. They have been a wonderful addition for their 6 months with us here at Gamboula. They have brought laughter and music and tenderness and willing spirits and helpful hands and joy, and …
Oh, antennas, routers, computers, switches, power cords, POE's, all those initials like DHCP and DNS and who knows what… Equipment is biting the dust left and right, alas and alack! We are thankful for email and phone and skype connection …
Posted in

Fun, Prayer requests
Comments Off

on Where is our own personal nerd herd, Mr. Josh Shinar?!?!