Well, out at the farm, which is 3 miles from the closest church, we have enjoyed a small worship service on the past 2 Sunday mornings.  Wherever 2 or 3 are gathered…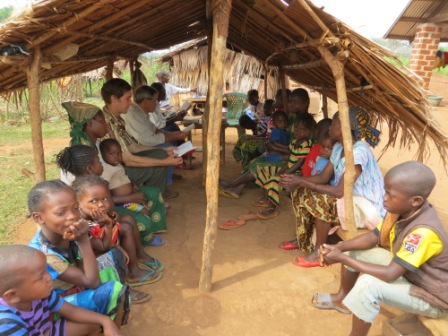 The thing is, if you are such a small group, you are likely to be the one sharing the message, as I did this morning.
An interesting side note – I am a fairly tall woman, and I could not stand up straight under the thatch of this church shelter, so I sat as I shared that morning.  The custom here is  to stand when you pray or preach, so I was definitely out of the norm.  The guy leading the service actually asked God to forgive us because I was sitting instead of standing.  What do you think?  Was it a sin?