We were a huge crowd, what with 2 Wycliffe families from our nearby banking town, and Dr. Isac from Sweden, and 6.x Norens here. Our normal 13 people was swelled to 28!! It was a great time of fellowship and too much food, and an actual turkey!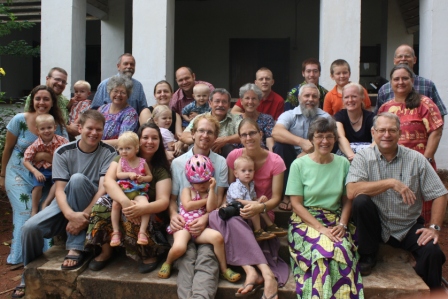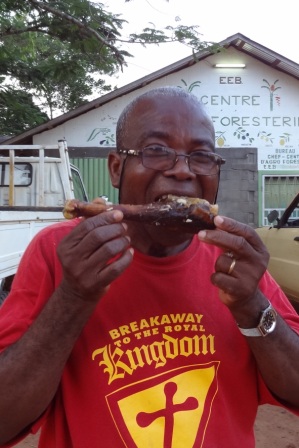 This is Ag Director, Benoit, enjoying his first ever taste of turkey. Yes, that is a turkey drumstick – the turkey was not huge, nothing like a butterball in the states, but we enjoyed it!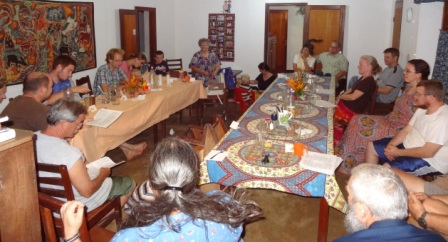 Later in the day we gathered together again for leftovers and pie. We sang and shared our thanks. We are blessed and have very full, thankful hearts for all the Lord has done and is doing!