Oh my did we have the time of our lives, with our Maddie as the center of attention for her belated birthday tea party at the American Girl Cafe in downtown Chicago!  It was a gift to have this possibility to build an awesome memory to cherish, to remember when we're having a spot of homesickness across the ocean over the next 3 years.
We drove up and spent the night with dear friends Barb and Steve Swanson, with our buddy KB added to the mix!  We girls rode the bus and the train and had a blast.  Here are a few photos from our trip.  The guys and Maia joined us the next day at the zoo, more memories!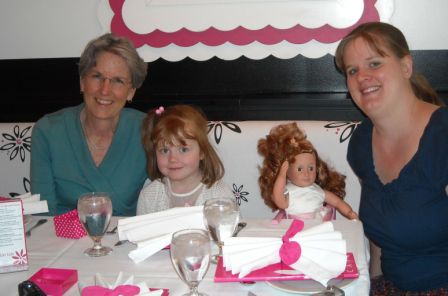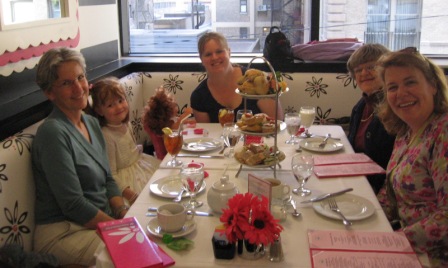 Sophisticated downtown shopper/crazy wonderful 5 year old!