A few days back we woke up to the local church youth group playing drums and singing, songs about their faith in God. They were having a big ol' early morning youth meeting, and when we went outside to get going with work, this is what we saw on the grass in front of our house: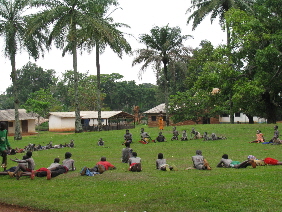 Taking a closer look when they all stood up, looks like they're all gussied up with clay from the river bed. Reminds me of when Josh & Sam would take charcoal from our sentries' firepits and decorate themselves. When I asked the kids "why?", just in case there was some spiritual meaning, they said, "just because it's fun" and "because our leaders did it when they were young"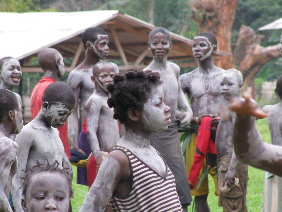 Be it with mud, charcoal, clay, paint, you name it, kids will be kids!