Today's post is written by Matt Nightingale, Director of Worship Ministries at Redeemer Covenant Church in Tulsa, OK.
Some days life feels perfect. Other days it just ain't workin'. The good, the bad, the right, the wrong and everything in between. It's crazy amazing… We can turn a heart with the words we say. Mountains crumble with every syllable, hope can live or die.

So speak life, speak life to the deadest, darkest night. Speak life, speak life when the sun won't shine and you don't know why. Look into the eyes of the brokenhearted, watch them come alive as soon as you speak hope, you speak love, you speak life.

tobyMac "Speak Life" – Written by Jamie Moore, Ryan Stevenson & Toby McKeehan, © 2012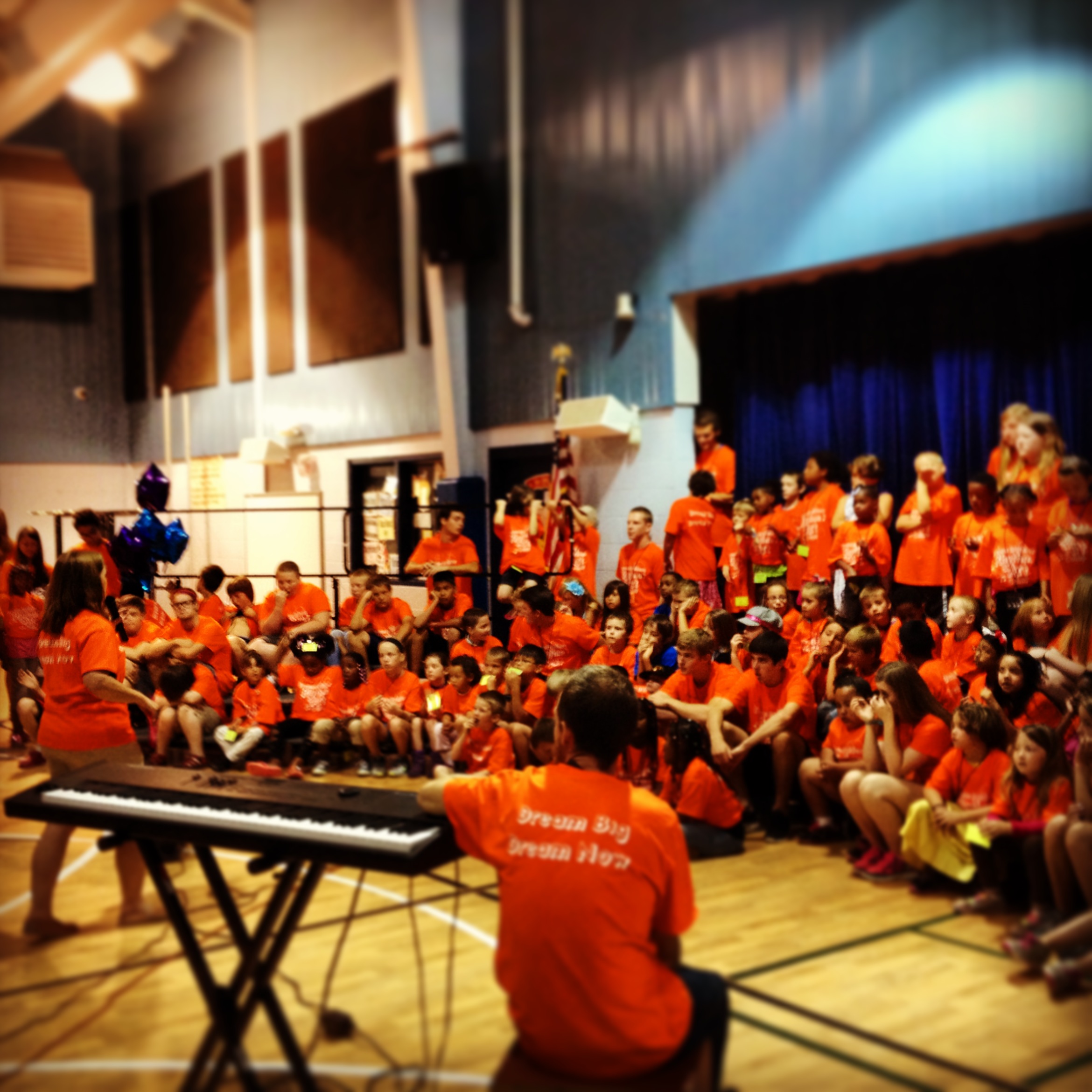 This past week I had the privilege of serving with Redeemer Covenant Church in our fourth annual Dreambuilders Rhythm & Arts Camp at Mark Twain Elementary School. We've been partnering with this school (located in a very underprivileged community  in West Tulsa) for the past 4-5 years in tutoring, science enrichment, grounds and maintenance, teacher support and arts education. And every June, we run an arts camp featuring visual arts, dance, drumming/rap/body percussion, design/architecture and – my part – choir. Our theme this year was "Speak Life," inspired by the tobyMac song of the same name. Even though our curriculum can't be explicitly religious, our carefully-chosen words still have the God-ordained ability to "speak life" into these beautiful, vulnerable children. The songs I choose every year are pop songs with positive messages, reminding the kids that they are valuable and loved. Think "Firework" by Katy Perry, "Perfect" by P!nk or "Home" by Phillip Phillips. This year we had over 100 kids from kindergarten through 6th grade, and in five short days they learned how to really make a joyful noise. Check out Dreambuilders 2013 on Vimeo.
Many other Covenant churches have learned the power of unleashing the arts in their local communities. In fact, Kent Covenant Church has been reaching out to the community through the arts ever since its founding in 1967. Richard Carlson, known in longtime Covenant churches through the children's video series "Mr. Quigley,"  developed his creative bent by writing, composing music and producing puppet shows that toured the area. The stage was set for Kent Covenant to add more community arts programming. In 1995, the church began its Dessert Theatre ministry when a gym was built and outfitted with a stage, front curtain, light battens and a sound system.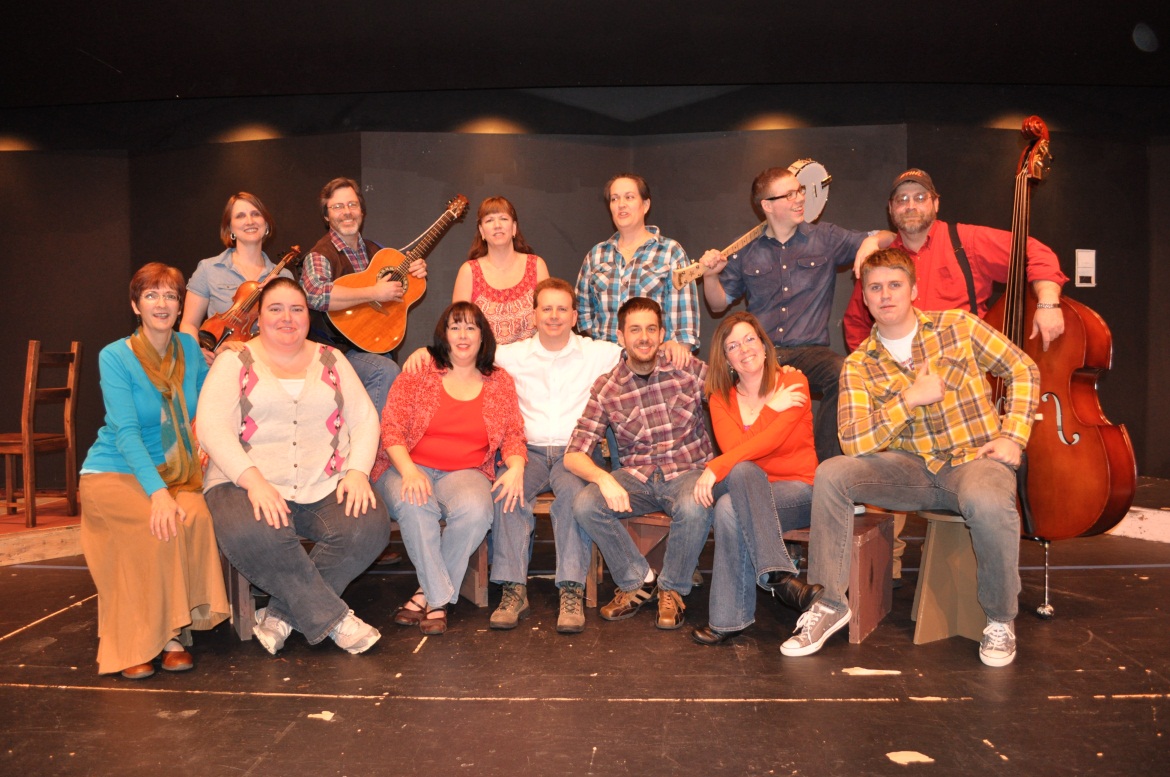 Directed by Pastor of Worship and Arts Dan Schuttler and his wife Kelly (both college theatre majors), Dessert Theatre is designed as a "bridge event." Dan writes:
The idea is to a produce high-quality plays or musicals with family-appropriate and life-affirming themes. Seating is around tables, and a dessert is served at intermission. Prices are kept low and church members are encouraged to buy many tickets to invite friends, neighbors, co-workers or schoolmates for a fun and relaxing evening at the church with no preaching and no pressure. By giving the gift of a great experience and hospitality, KCC hopes to establish a relationship with people in the community who might not have a church home, those who are spiritually seeking, or those who have needs we may be able to address with other church programming. Attendees are always warmly greeted and encouraged to take any literature that is available to them, to take note of upcoming church events listed in the program or to ask questions of any staff member or waitperson after the show.

A typical two-weekend run of a musical will be attended by 1200-1500 people. The ministry is also self-funded – making no demands on the church budget. Dessert Theatre also minsters to the community by opening up the casting to people beyond the KCC family. During the 18 year of its existence, shows have included "The Music Man," "Fiddler on the Roof," "The Sound of Music," "Anne of Green Gables," "Cotton Patch Gospel" and "Godspell."

In addition, KCC also hosts a one week music/theatre camp in the summer for children grades 3-7. Anywhere from 35-65 kids attend, and 40-60% of those are from outside the KCC community. It runs from 9-noon each day and by Friday a fully staged and choreographed musical is presented for friends and families. The summer camp is more evangelistic than Dessert Theatre, as the musicals have biblical or theological themes and a devotion during snack time that helps reinforce truths the campers are discovering in the script.

Other church in the area have begun the same experience, and a goal for us is to combine forces for more opportunities to reach out into our city. Exciting times!
Is your church using the arts to reach out into your community? Share your stories, joys, frustrations, questions or comments below…