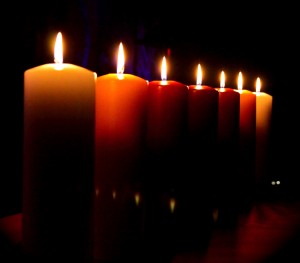 The
Better Together
worship community continued to discuss a myriad of topics this week.  Among them were celebratory comments regarding one of our members who was recently
published in the Huffington Post
(congrats brother!), pondering discussions relating to the covenant book of worship and hymnal (and how we can get them digitized for use on the web, Planning Center Online, etc), practical discussions about how to create calls to worship and benediction music, and serious discussion about diversity and how we conduct worship therin.  One of our discussions that took a very serious turn indeed came when we discussed the financial situations of our churches and how it seems that our denomination is all over the map financially; some of us have been blessed in spite of the recession, while others continue to struggle.
One discussion I'd like to highlight is the need for vision in our worship ministries.  Whether we are small churches and our job covers more than the Sunday gathering or we are in very large churches and we work with a large volunteer base, whether we're traditional, blended, contemporary, or ethnic, vision plays a key role in the way we run our ministries.  The questions many of us struggle with have been numerous in recent months, but here are some examples:
How do we capture the breadth of the vision of worship in language?

How do we help our congregation best understand what worship is?

How do we find new volunteers?

How do we cast that vision, once we have it?

What qualities ought we look for in our volunteers?
The worship pastors, music directors, and many volunteers continue to wrestle with these questions and many more over on the ECC Worship Community Forum; join us!