This past week felt heavy. As we watched the news scenes of fear and sadness flooded the news. Here in Colombia, thousands of people had been evacuated from towns near the Cauca River, as complications at a hydroelectric plant along with heavy rains threatened to cause extensive flooding. Families packed up belongings in backpacks and loaded buses to safer temporary shelters, not knowing when they would be able to return home. In the USA we watched the horror of yet another school shooting. A heavy week indeed.
And that is why Saturday morning was for me, Katie, a reminder of what is good and hopeful. I was able to spend some time with people who inspire me. They are high school, college students, and young adults who show me what it means to love God and love others. In the times I've had with them, whether in planning meetings, workshops, Bible studies or sharing a meal together, I always walk away hopeful. This Saturday they were organizing and hosting  a bazaar to raise funds to send youth to a National Covenant Youth Camp this summer. They had sought out donations of toys, clothes, shoes, household goods to sell at reasonable prices and open up to churches and the community. They made and sold 50 lunches (not sandwiches, but a plate full of delicious rice, salad, veggies, and meat). They provided entertainment for those who came to the bazaar and spent the day interacting with those who came to buy and eat. I had the opportunity to contribute to the event with my oatmeal chocolate chip cookies and bananas bars.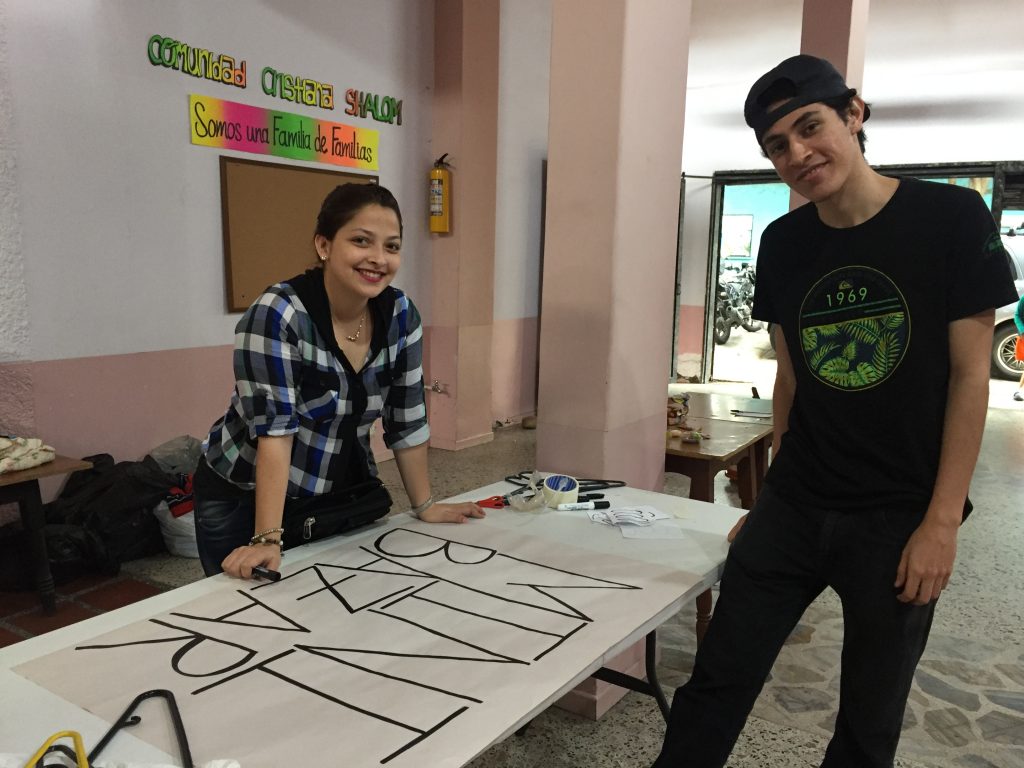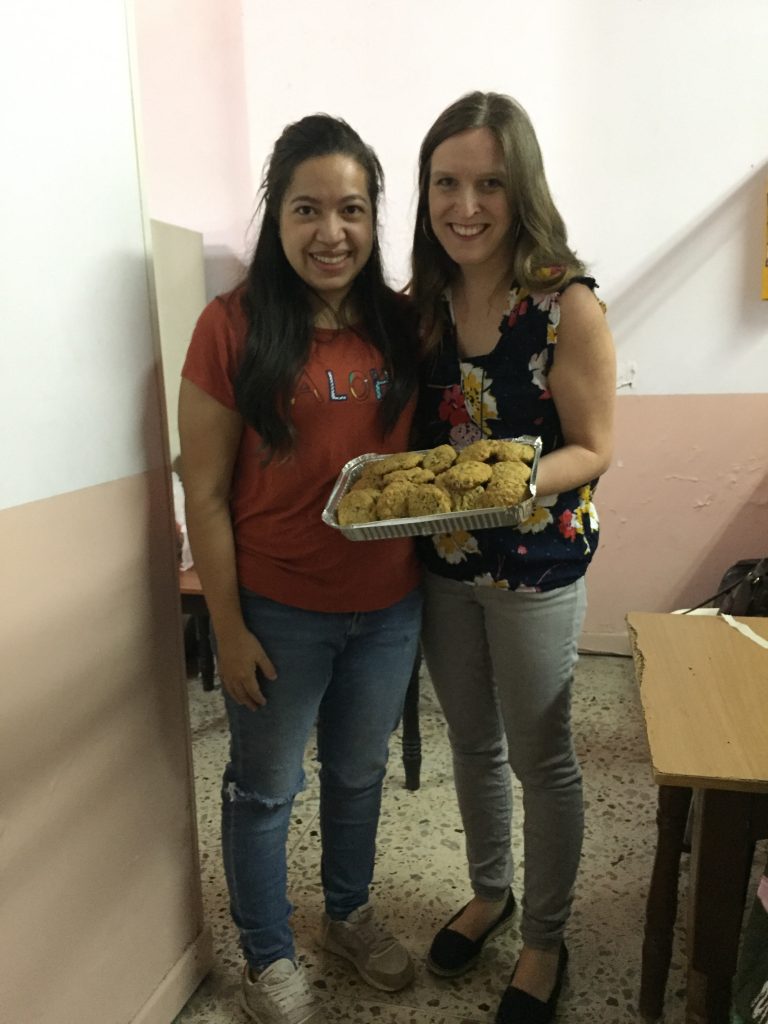 As I walked into the bazaar on Saturday there was a feeling of community as youth from different churches were working together towards the same goal. There was joyful serving as they prepared the lunches and hung up the clothes. It might have not been a big or flashy moment, but it was a reminder that there is work to do, people to serve, hope to share, love to give. It was a reminder that we all have something to contribute. It was hopeful and good and done in love.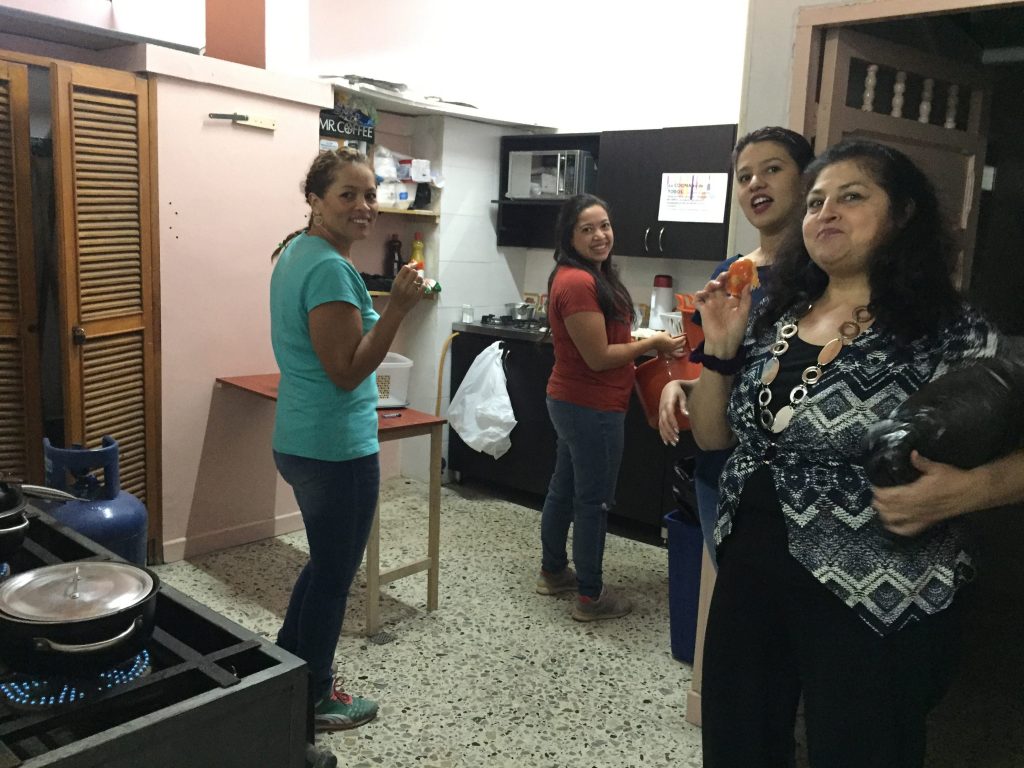 I recently read a quote by Mother Theresa that has resonated with me and was tangibly exhibited on Saturday. Bobby Gross in his book Living the Christian Year quotes the following from Mother Theresa:
"Do not think that love, in order to be genuine, has to be extraordinary….We must love those who are nearest to us, in our own family….Above all, your love has to start there. I want you to be the good news to those around you. I want you to be concerned about your next-door neighbor….Do not pursue spectacular deeds….In the work we had etc do it does not matter how small and humble it may be, make it Christ's love in action….What matters is the gift of yourself, the degree of love that you put into each one of your actions."
Let us love one another. Let us serve one another. Whether it's baking cookies, providing a meal, being present to someone who is grieving, acting as advocates for change, standing up to injustice, let us give of ourselves in love. Let us boldly proclaim hope through our actions, as we look to the one who is our source of love and hope.
"Dear friends, since God so loved us, we also ought to love one another. No one has ever seen God; but if we love one another, God lives in us and his love is made complete in us." 1 John 4:11-12
"This is how we know what love is: Jesus Christ laid down his life for us. And we ought to lay down our lives for our brothers and sisters. If anyone has material possessions and sees a brother or sister in need but has no pity on them, how can the love of God be in that person? Dear children, let us not love with words or speech but with actions and in truth." 1 John 3:16-18