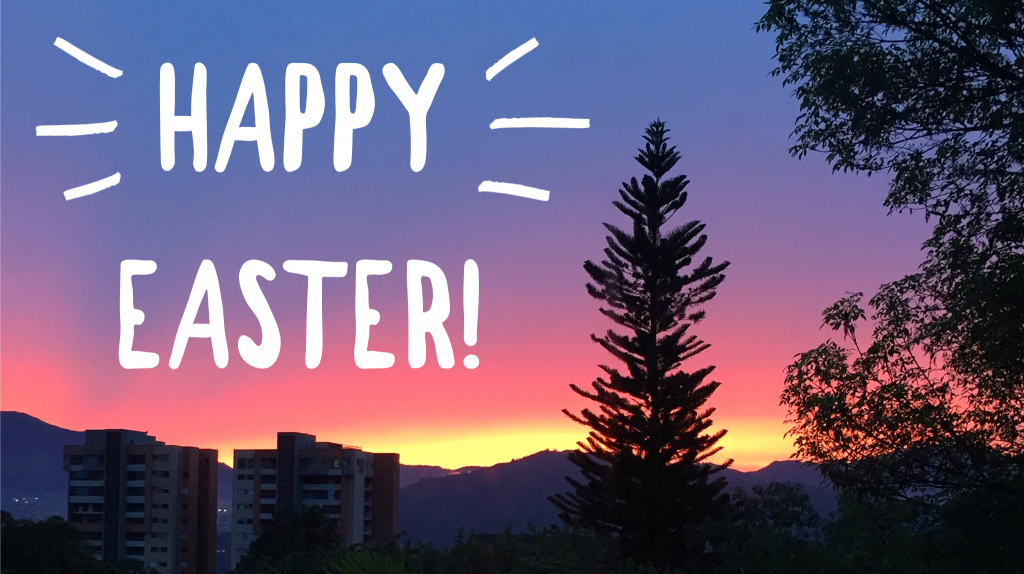 HE IS RISEN! JESUS IS RISEN!
This is good news! And because of this good news we celebrate hope, life, forgiveness, renewal, reconciliation, justice, redemption, and love.
This week as a family we've intentionally spent time in Scripture reading and reflecting on Jesus' life, death, and resurrection. On Friday, we remembered and reflected on Christ's sacrifice on the cross. We felt the weight of the sadness, despair, fear, and injustice. On Saturday we sat with the disciples as they dealt with the reality of death and the tomb sealed shut. And now today we celebrate RESURRECTION!!! Today we celebrate the empty tomb. We experience the shock and joy that the disciples must have felt as we hear Mary proclaim the news: "I have seen the Lord!" (Matthew 20:18) We experience hope in the victory of life over death and the commission Jesus gives as we read his words to the disciples after his resurrection, "Peace be with you! As the Father has sent me, so I am sending you." (Matthew 20:21)
This is good news! As we celebrate Easter in Colombia we pray that the good news of Jesus' resurrection will inspire hope in you. We are grateful for you! Happy Easter!
For a special video greeting from our family click here.