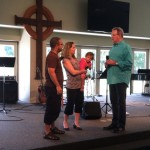 Last Sunday  we had our "goodbye moment" at Lakeview Community in Tarpon Springs.
We thank God for pastor Peyton, his love and passion for Japan, missions and all the nations. We thank God for Lakeview Community and the way everyone has been supporting us during our journey.
Thank you pastor Peyton.
Thank you Lakeview for supporting Project Japan!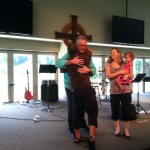 No domingo passado nós tivemos o nosso "momento de good bye" na Comunidade Lakeview em Tarpon Springs.
Nós agradecemos a Deus pela vida do pastor Peyton, seu amor e paixão pelo Japão, missões e por todas as nações. Nós agradecemos a Deus pela Comunidade Lakeview e o modo como cada um dos indivíduos tem nos apoiado durante esta jornada.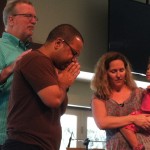 Obrigado pastor Peyton.
Obrigado Lakeview por apoiar o Projeto Japão!
Fábio, Johnna & Sophia