Well friends, the visa saga continues.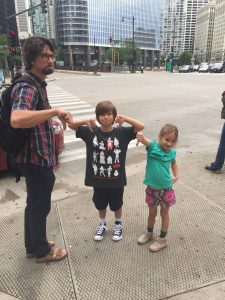 Thank you so much to all who have been praying for and have been asking about the situation with renewing our visas.  Unfortunately, we were unable to apply for the visas that we need at the the consulate in Chicago.
The good news, since we left Ecuador before our other visas expired last month to go back to the US, we should be able to easily apply for our permanent residency visas now that we are back in Ecuador.  We were able to get the last few documents that we needed to be apostiled while in Chicago and we should be good to go.  We are now currently in the country on a tourist visa and have 90 days to hopefully get everything straightened out for our new visas.
Appreciate your continued prayers as we continue to work to get through this visa situation to live and work here in Ecuador!