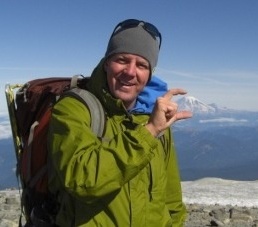 Reid Olson serves on the
Speaker Team
and describes himself as "just a normal guy, married with 2 kids in middle school, embracing my 40's, who thinks he hasn't done much for transforming this world into anything monumental, but when God speaks through me, it's fun to watch Him use me like a tool to do His 'thing'. That's all."
In March he put pen to paper, scratch that, he put his fingers on the home keys and got to typing a blog post.  Since writing the post a few things have transpired…here is what he has to say about the time between then and now:
Since writing this article, I've been released from my ministry position as Pastor of Students at Pine Lake Covenant. I revisit this article often as the Lord continues to speak to me about His prompting in writing it. I had no idea that life would transpire as it has, but I have truly been able to live out this blog post in more ways than one.

I know that God is working in the lives of our family. I know that God will not abandon us. I know that holding things loosely in my life is really the only way to find sanity and stability. I often feel like I want to grab at the controls again and squeeze tightly the things I want to control, but the more I squeeze, the less control I really have over anything.

God is teaching me the reality of trusting His lead, sometimes in more ways that are uncomfortably not how I'd like to learn to trust. When I recall the characters in Scripture, I'm reminded that they didn't get much of the easy way of faith either, so I suppose we're all in good company.

Please pray for our family as we seek God's next call for us. After summer sabbatical we are looking for a lead pastor position… Will preach for food. 🙂
Click here to read his blog post entitled "Hold Life Loosely".