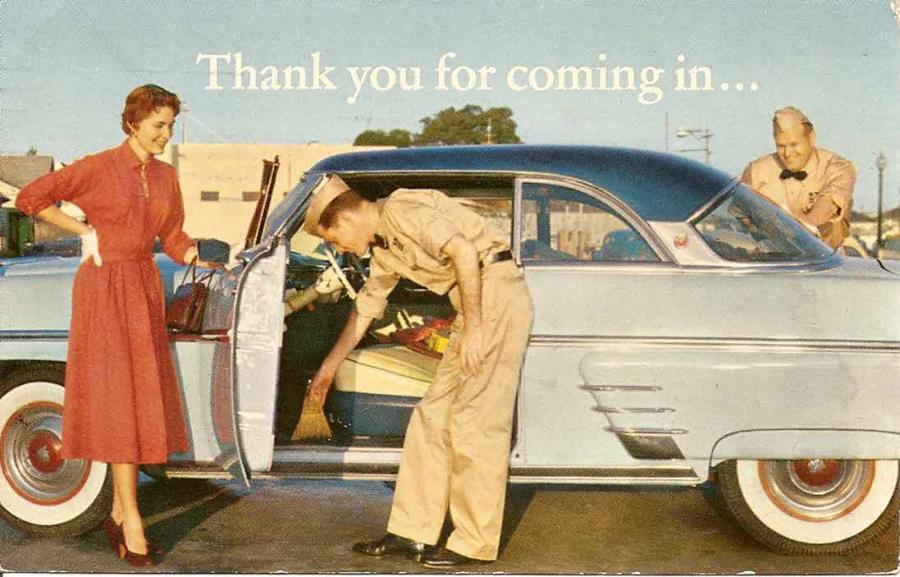 by Matt Nightingale
This fall, the church I serve will kick off a series called #WeAreRedwood. We'll be exploring our identity as God's church… We'll consider what it means to be disciples, community, witnesses and worshippers. To be the church rather than simply going to church. To remember that church is so much bigger than a buiding in Santa Rosa, California, or an hour on Sunday morning.
In preparation for this series, I've been thinking about two books by Dan Kimball that really impacted my thinking about ten years ago: The Emerging Church: Vintage Christianity for New Generations (Zondervan/Youth Specialties, 2003), and Emerging Worship: Creating Worship Gatherings for New Generations (Zondervan/Youth Specialties, 2004). These books were published a decade ago, so they are somewhat dated, but I continue to think about some of the ways they helped me reframe my thinking.
Kimball makes quite an issue of the term "worship service." He believes that the term has become so misused by the modern church that it should be scrapped altogether.
I want to quote at length from that latter book and see what you think.
We usually call the weekend time when a church family gets together a "worship service." Ironically, this term used to mean a time when the saints of God all meet to offer their service to God through worship and their service to others in the church. Over time, however, the title has slowly reversed. The weekend worship "service" has become the time of the week when we go to a church building much like a car goes to an automobile service station.

Most people view the weekend worship service as a place where we go to get service done to us by "getting our tanks filled up" at the service station. It's a place where someone will give a sermon and serve us with our weekly sustenance. In automobile terms, you could say it is our weekly fill-up. We come to our service station to have a song leader serve us by leading us in singing songs. All so we can feel good when we emotionally connect through mass singing and feel secure that we did "worship."

We go to the weekend worship service and drop off our kids – that way they too can get served by having their weekly fill-ups. We are especially glad that our weekend service station now serves coffee in the church lobby – it's as convenient as our automobile service station's little mini-mart.

I admit that I'm being somewhat sarcastic with the service station analogy. But I'm not joking when I say we need to recognize that going to a worship service is not about us, the worshipers. It is not about God's service to us. It is purely an offering of service and worship to God – offering our lives, offering our prayers, offering our praise, offering our confessions, offering our finances, offering our service to others in the church body.

The description of a church gathering in 1 Corinthians 14: 26-27 says: "What then shall we say, brothers? When you come together, everyone has a hymn, or a word of instruction, a revelation, a tongue or an interpretation. All of these must be done for the strengthening of the church."

This was not "come together to sit and receive" like at a gas station. This was everyone gathering to offer service to God and others in worship. The gathering was not primarily about meeting the needs of the individual, but centered on the worship of God and the strengthening of the whole church.
Kimball goes on to explain how in the New Testament, the English word "service" (as translated in the New International Version) is used to speak of an act of giving, not receiving. However, the "worship service," has slowly and subtly come to focus more on our getting served than on our serving.
Because of the subtle misuse of the phrase "worship service," I don't use it anymore. I try to always say "worship gathering" instead. Theologically, this communicates what we are doing much better. Once again we can be the church gathering to worship God and bring our service to him and others, not individuals who come to a service to receive something.
What do you think of the term "worship service"? Do you think its current usage somehow gives our people the wrong idea? Does "worship gathering" capture it better? What does your church do to remind people that we are the church gathered on Sundays and dispersed/sent out throughout the week?