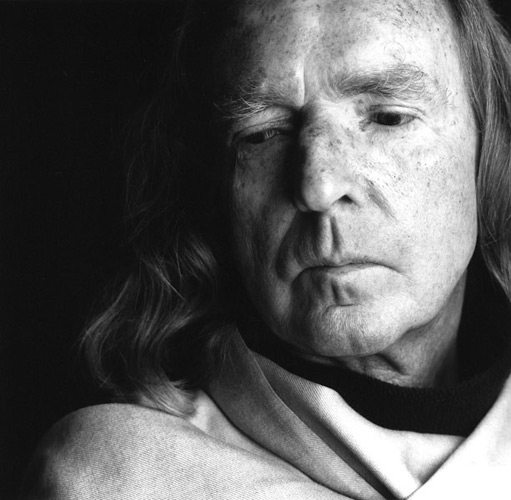 by Geoff Twigg
When I was seventeen, and in my last year of High School (which in England is called Grammar School, but we won't worry about that…) I was very interested in studying music composition in college. One of the major events we attended as a class was an event called "Meet the Composer" on the South Bank in London, a major center for the arts. The composer we were introduced to was a man called John Tavener, still in his twenties, who was already pursuing a successful career and gaining a powerful reputation.
John impressed me – and his music impressed me even more. He had written a large and very demonstrative piece for orchestra called 'The Whale' which was all about the story of Jonah. He had also written a beautiful piece in memory of a minister friend, called 'Requiem for Father Malachy.' A number of other pieces were played, showing a broad range of style and expertise. It was a moment that left me thinking "when I grow up, I want to…" and made an indelible impression.
When I left High School I started to perform more, took on an increasing amount of teaching, and continued to study composition with the head of the area's official music school. Soon he said to me: "I've taught you all I can. Who would you like to learn from next?" and I immediately thought of Tavener.
It was worth a try. I wrote to John and was amazed when he accepted me as a private student. Not only that, but he invited me to major festivals to be his assistant, and – at first rehearsals with major orchestras – asked me to stand in for him when he was sick. My relationship with my teacher gradually turned into what we would now call an internship or apprenticeship, and – looking back on it –  I can hardly believe what an enormous privilege I was given. It was a unique honor, one I didn't fully appreciate at the time, and I'm thankful to God for the training and trust involved.
As you can probably tell from the titles of his works, John was a deeply spiritual man, and helped me to see how faith could be integrated into life as a creative artist. He took me to the Russian Orthodox Cathedral in London, where we heard some of the great music of that tradition, and I met one or two of the people who were influential in John's life and thinking.
John had a great sense of humor. Once, when his opera "A Gentle Spirit" was being premiered at the Bath Festival, we heard that the librettist Gerard McLarnon was unable to attend. At the end of the performance, John stood and acknowledged the applause – and then (with a twinkle in his eye) signaled that I, too should stand… Impersonating the poet. I'm sure no one ever knew until now. Don't they say confession's good for the soul?
It's thirty-two years since I studied with John. He has become well-known for his beautiful art and made some of the best-selling recordings of the late 20th century. Sir John Tavener passed away earlier this month, and it was my honor to be asked by the BBC to comment on his influence and mentorship. John gave me the gift of time and attention; an invaluable treasure in a world that moves so fast. I can only hope to pass on the same encouragement to the next generation.
(Click here to see the BBC article and learn more about Sir John Tavener.)
Geoff Twigg is Adjunct Professor at North Park University in Chicago. Geoff is a pastor, singer/songwriter, worship leader and ministry consultant, and serves the ECC as a member of the denomination's Commission on Worship.