Today's post is written by Chris Logan, Pastor of Worship Arts at Community Covenant Church in Lenexa, KS.
Think of this as part 2 of my last post. A ying to its yang.
I recently read a new book by one of my favorite authors, who encouraged me to add a little chaos to my life.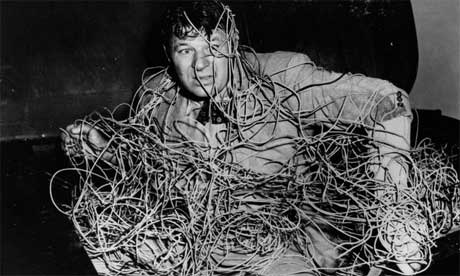 To be honest, I found the suggestion a little insulting, since I, like many of you, find my life to be already too chaotic – the kids have their various activities, the job has its busy seasons, to say nothing of occasionally seeing other people over a food or beverage of choice. But the author wasn't suggesting that I need to be more chaotic, but that maybe in order to deal with all the busyness of life, I tend to over-structure myself. For him, a life isn't worth living without some space in it. And I couldn't help but notice how often Jesus allowed disruption into his routine; on his way to an important appointment with a Jewish leader, he allowed the lowest of the low to stop him and in doing so, provided a beautiful picture of the Kingdom.
The applications of this for a worship pastor almost writes itself.
I'm honestly not very good at disruption. I'm a planner. I'm the guy who always responds to the whole "leave room for the Spirit to work" commentary with "why aren't you letting the Spirit work in advance?" And to be fair, the Spirit often gets blamed for a whole lot of nonsense that could have been avoided if someone would have just spent a little time practicing their (message / worship set / announcements / etc).
But the flip side of the coin is that we can also get too planned out, too programmatic. In a perfect world (for me) the Spirit would give me the whole of everything ahead of time so I could get used to the idea that X was going to happen. To be honest, this has yet to happen. You know, ever.
The truth of the matter is that we don't get to have the whole picture written out in front of us ahead of time, and so we need to be flexible and embrace the chaos when it happens. Chaos is, after all, an opportunity for creativity. It's white space, a place of possibility.
So what might that look like for you this week? What opportunities is the Spirit opening for you that you haven't noticed? What is God doing in the world around you that are a chance to bring life to those around you, be it family, coworkers, or complete strangers?
This week, let a little chaos into your life.
You might be surprised at what could happen.