Today's post is written by Dru McLeland, Director of Worship Ministries at Naperville Evangelical Covenant Church in Naperville, IL.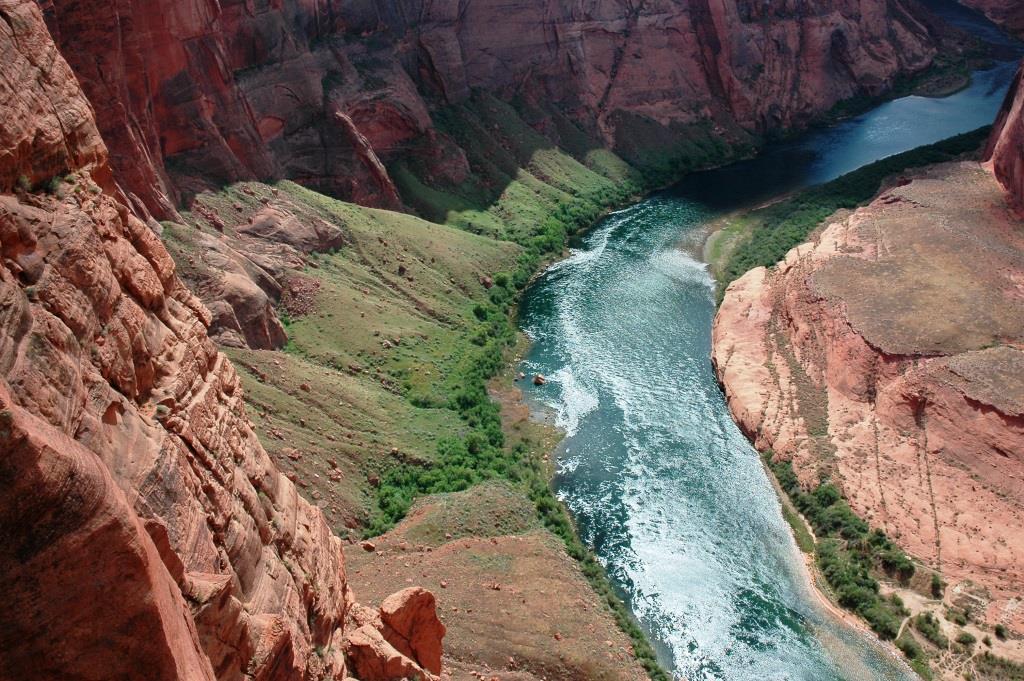 Last Sunday after church someone asked me, "How's your summer going?  Busy I bet."  It was one of those times when someone asks me a question like that and I know I'm supposed to think about it – even if they asked it in an off-handed way. I think I responded that my summer has been busy, but good. But, I've been thinking about it since.
My usual expectation of summer is that it will be full of warm, lazy days interrupted by an exciting vacation or mission trip to a fun destination. In reality, that's not the way my summers ever are and this one is no exception. There has been Vacation Bible School, Annual Meeting, two seminary classes, preaching for the first time, three commissions and a board, and a husband training for an Ironman.  It sounds hectic!
BUT GOD (my favorite words) has worked in so many ways to create an ebb and flow of energizing work and rest. It's like I'm riding my favorite inner tube down the perfect river.
The excitement of doing what I love with people I love, the opportunities I never dreamed God would give me, the satisfaction of work well done, the time and energy to walk with others in struggles and joy, the timing of those encounters, introducing my husband to my friends, seeing him fulfilling a life-long dream, learning of the deep things of scripture, wrestling with ministry and seeing God show me the way – I am so grateful that I said, "Yes" to getting into God's river instead of trying to carve out my own.
There have been a few times when I've said, "no" to God.  I wouldn't recommend it.  When I was nine I stomped my foot and said, "I WILL NOT go to Greenville College." All my relatives for three generations went there and I wanted to be different. So, I went to Central College where only half of my relatives for three generations had gone. At the end of two years, the river turned into a canal that went straight to Greenville College and I couldn't wait to get there!
I told God, "I will NEVER get married."  Having learned some prudence, I added, "Unless you hit me over the head with a 2X4 and tell me to." He did. I did. And being married to Paul has been a wonderful gift.
I told God, "You didn't call me to preach." He reminded me of the verse He gave my mother at my birth, Isaiah 59:21. He wasn't calling my siblings! He has gently softened my will and encouraged me. I'm actually looking forward to preaching and the rough draft of my sermon came on the wings of the Spirit in a way that was uncannily swift and easy.
So grab your inner tube! Get drenched in the river. Soak in the quite calm places. Stop and help your neighbors get out of the brambles. Yell loud and let yourself go over the rapids.  Give thanks to God who provides the river!
"Then the angel showed me a river with the water of life, clear as crystal, flowing from the throne of God and of the Lamb. It flowed down the center of the main street. On each side of the river grew a tree of life, bearing twelve crops of fruit, with a fresh crop each month. The leaves were used for medicine to heal the nations." (Rev. 22:1-2, NLT).