Today's post is written by Matt Nightingale, Pastor of Worship at Redwood Covenant Church in Santa Rosa, CA.

Transition seems to be a common theme of a lot of the posts here lately. My own ministry/job and location have changed dramatically since I last posted. I'm writing from my new office in Santa Rosa, California. I'm missing friends in Tulsa, and I'm making new ones here. I just spent a few hours unpacking my books and going over music for Sunday. Earlier today I went to the Apple Store and picked up my new work computer! People here have been wonderful and welcoming, inviting me to family gatherings and dinners and out to concerts and fireworks and wine tasting (this is Sonoma County, after all).
But it's not all easy and fun. For the first time in my life, I've moved without my family. My wife and four kids are back in Tulsa, waiting for our house to sell before they join me here. We have no idea when they'll be able to move. It's a very strange, disorienting feeling. I keep thinking I'm just visiting and will be heading back to Tulsa in a few days.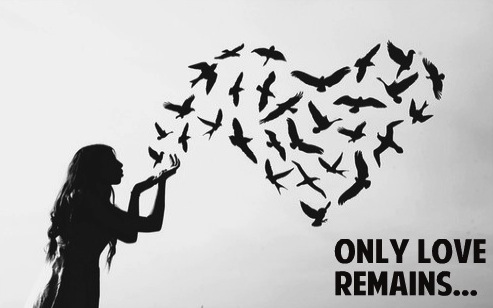 On Sunday, our team is doing a song by Andrew Peterson called "No More Faith." I remember hearing it years ago and really liking it, but I didn't really listen to the words. Now, as I read them again, they have special meaning. Faith and hope are difficult… and they will fade away. In the end, when we are face to face with Jesus, we will have no more need for faith and hope. Only love will remain.I know I'm not the first man to go ahead of his family into a new job situation. I have many friends who have experienced this very thing. We'll be just fine in the long run, but for this season, it's challenging. And so, for today, I lean on faith and hope. Faith that God has called us, that He will supply our needs, that there are lessons to be learned in hardship, that separation can cause relationships to grow stronger, more resilient. And… that our house will sell quickly, that all the details will work out smoothly, that we will make wise decisions about schools, housing and all the rest of the things that go along with a cross-country move.
I can't embed YouTube videos here, but click on through and give the song a listen. Maybe as you go through today's challenges, whatever they may be, you can look forward to the Day when we will, by God's grace, lay down faith and hope and revel in the abiding love of our God.
No More Faith – Andrew Peterson (c) 2001 New Spring Music

This is not another song about the mountains
Except about how hard they are to move

Well, have you ever stood before them

Like a mustard seed who's waiting for some proof?

Well, I say faith is a burden

It's a weight to bear

It's brave and bittersweet

And hope is hard to hold to

Lord, I believe

Only help my unbelief

 

Till there's no more faith

No more hope

I'll see your face and, Lord, I'll know

That only love remains

 

Have you ever heard that Jesus is the answer

And thought about the many doubts you hide

Have you wondered how he loves you

If He really knows how dark you are inside?

Well, I say faith is a burden

It's a weight to bear

It's brave and bittersweet

And hope is hard to hold to

Lord, I believe

Only help my unbelief

 

Till there's no more faith

No more hope

I'll see your face and, Lord, I'll know

There's no more faith

No more hope

I'll sing your praise and let them go

'Cause only love

Only your love remains

 

So I will drive these roads in thunder and in rain

And I will sing Your song at the top of my lungs

And I will praise You Lord in glory and in pain

And I will follow You till this race is won

And I will drive these roads till this motor won't run

And I will sing Your song from sea to shining sea

And I will praise You Lord till Your kingdom comes

And I will follow where You lead

 

Till there's no more faith

No more hope

I'll see your face and, Lord, I'll know

There's no more faith

No more hope

I'll sing your praise and let them go

'Cause only love

Only your love remains