We have started a new series of posts here on the Worship Connect blog. In addition to our normal Friday posts, on occasional Tuesdays we'll be profiling one of our Covenant churches. Our purpose is to celebrate God's work in and through us, to demonstrate the diversity of approaches to worship in the ECC, and to prompt prayer for one another. We are better together.
Our fifth post comes to us from Mike Delster, Interim Worship and Creative Arts Director at Paradise Valley Community Church in Phoenix, AZ.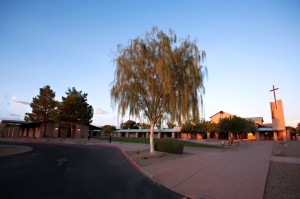 "Our church is not perfect." There could be no greater understatement, because the fact of the matter is, people make up the body of the church.
People can be messy.
Sin has a nasty way of digging into wounds we thought were already healed. It brings about insecurities, poor conflict resolution, pride, selfishness, and anything else that would be a distraction. Sin has a way of taking something beautiful, designed to glorify our God, and makes us believe that it is our god.
Church is messy, not because the youth group stained the sanctuary carpet with Jello again, but because people are messy by nature. They are the leaders, the musicians, the youth, and the elders. They all have stories, some have baggage, and some have yet to experience healing.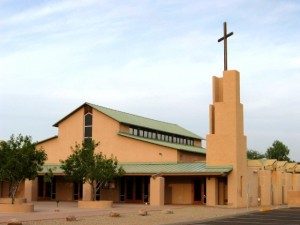 And so it is; our church is imperfect…  but the fact of the matter is, I have never seen another church embrace their imperfection so well. The more we realize our fallibility, the more we recognize our need for God's grace in our lives. God's love actually appears to be even greater through the lens of our imperfection.
The Church as the Body of Christ will never fail. On our worst days, we have to own the fact that we are a hypocritical organization with a vision statement built on good intentions. But on our very best days, we recognize that we are part of something bigger than ourselves. We are part of God's mission in this world, His ever-expanding Kingdom, the proclamation of the Gospel in word and deed. On our best days, we are brightly reflecting God's light in the darkness. And on our best days, we are empowered with the Holy Spirit! This is not because we are special or more qualified, but because we are blessed and honored to be a part of what God is doing in our local community and throughout the world.
The hour we gather together on Sunday mornings is our flawed community's best attempt at worshiping our perfect Lord. We recognize in our meeting that we need something greater than ourselves; not merely because we are inadequate, but because we don't want to settle for a life of mediocrity. We need grace. We need resurrection, in this life and the next. We need Christ. We need each other.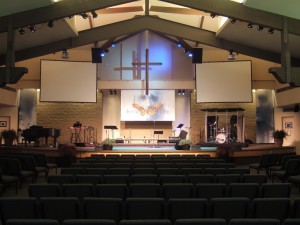 This expression of worship stems from our community as a response to who God is and what He is doing here. As a result, the worship is a reflection of the gifts and talents of our community, using whichever stylistic choices bring about life within us. Our services generally include music, preaching, testimony, communion, and some form of reflection time. While we will never claim to be perfect, we have a commitment to bring God our excellence, our first fruits, in everything we do.
We are a community that seeks to love God above all else, especially in the midst of our imperfection. We count ourselves blessed and so very grateful to be a part of God's mysterious and wonderful plan of salvation for this world.