We have started a new series of posts here on the Worship Connect blog. In addition to our normal Friday posts, on occasional Tuesdays we'll be profiling one of our Covenant churches. Our purpose is to celebrate God's work in and through us, to demonstrate the diversity of approaches to worship in the ECC, and to prompt prayer for one another. We are better together.
Our fourth post comes to us from Tabatha Mason, Worship Director at Peninsula Covenant Church in Redwood City, CA.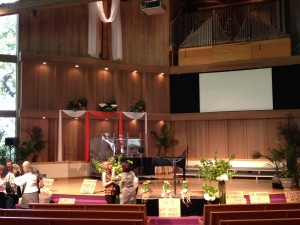 Peninsula Covenant Church (PCC) is such a special place. I will start by saying one of the most incredible things I've experienced here is that this is a place of belonging. A strong and beautiful drawing of the Holy Spirit pervades all that happens here, and though we work hard to bring something of worth to offer God in worship, His movement in and through His people always amazes us. And that is my favorite part of this "job."
This is PCC's 60th year of serving the San Francisco Peninsula which is the area from San Francisco to the Silicon Valley. Pastor Gary Gaddini strongly leads us in being a missional, intergenerational community from infants to 80+. The church sits on an incredible campus of 14 acres which includes a community center that it acquired many years ago. The Center allows us to serve its members (a majority of whom do not worship at any church on Sundays) as well as serve the larger community by running a PE program for 5 of the elementary schools in our city.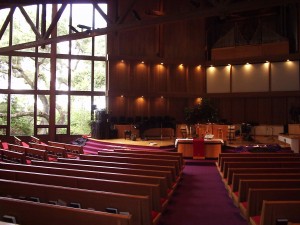 Our Sunday gatherings include Traditions at 8.55am, Contemporary at 10.30am, and Sunday Night at 5pm. The liturgy is pretty tight at the Traditions gathering. We aim for a 55 minute gathering that is rich in the heritage of recent Traditions – meaning within the last 75 years or so. This gathering is led by a choir, an organ, and usually has more performance pieces and classical instruments than the others. The Contemporary gathering is 75 minutes with less expectation of tradition and is led by a rock band. The Sunday Night gathering is 90 minutes which includes a little more music (also led by a rock band and usually louder than the morning) and some time to talk in small groups around the sermon text or other questions about the sermon topic. We are currently in the 9th month of an 18 month series on the life of Jesus through the book of Luke. We do our best to find ideas for responses to the Word that have inherent hooks for deeper impact and memory, and we try to incorporate those appropriately into the different gatherings. Sometimes they are a bit elaborate to create and pull off – like our very own "wailing wall", and at other times we put a simple twist on communion. One of my personal favorites was a communion response after the Luke 7 text of the sinful woman who washed Jesus' feet with her tears and anointed them with her perfume. We had many stations for communion that Sunday and each was staffed with a man or woman who looked into the eyes of each person that came to receive the elements and said, "Your sins are forgiven. Your faith has saved you. Go in peace."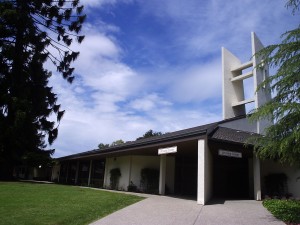 I am privileged to not only serve in a rich and beautiful community of believers at PCC, but also to call it my home.