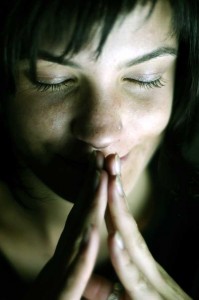 I would like a shot at writing the invocation for Barack Obama's inauguration. Alas. I was not asked. So I've been thinking about it. What would I write and say, if this were my task? 
Question for you. As worship leaders, liturgists and preachers… how do you pray in public? Do you write out the prayer and stick to the script, or do you wing it? Do you write it out, then wing it? Do you use prayers others have written? And who's allowed to pray aloud in your church: worship leader, pastor, musicians? 
How do you pray in public?