As used in
The Divine Hours
 and
The BCP
:
Give us grace, O Lord, to answer readily the call of our Savior Jesus Christ and proclaim to all people the Good News of his salvation, that we and the whole world may perceive the glory of his marvelous works; who lives and reigns with you and the Holy Spirit, one God, for ever and ever. Amen.†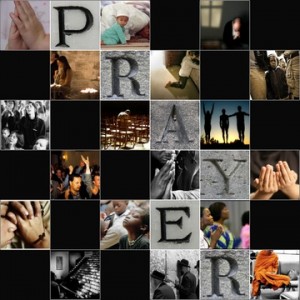 I recently read an Oswald Chambers reflection on the theme of "call." He notes that the call of God is expressive of God's nature, not ours. Our service to God, in response to God's call, is expressive our nature. These two work in tandem– God's call and my service to God.
Have you ever watched someone push and fuss, because they felt "called" to do a particular work, and they weren't being recognized, or allowed, to do it? Perhaps we put too much emphasis on our work/service when we think/talk about call. Too much focus on what we want to do for God, or how we want to use our gifts, usually leads to confusion, disappointment and unrest. And, as with everything, peace (and prosperity) comes when we fix our attention on the nature of God.
By "prosperity", I mean: fruitfulness. And isn't that what we really want? We want to know that our work counts– that we're working with God to produce something good.
On a related note, Don Johnson preached on call this weekend, and he posted a picture of the altar piece they used to symbolize God's action 
Any thoughts on call?