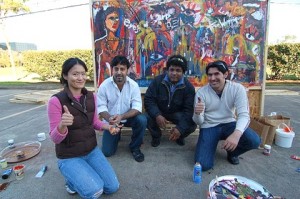 HOUSTON, TX (January 15, 2009) – Access Covenant Church's first two-day arts event appropriately named "Vox Populi" or "Voice of the People" celebrated the work of local artists and musicians while also raising money for a local charity.
Read the rest of this Covenant news story.
Our friend Matt Nightingale is the worship pastor at Access Covenant Church. Matt's also one of the worship leaders for the Midwinter Conference— up and coming February 2-5 in Chicago.