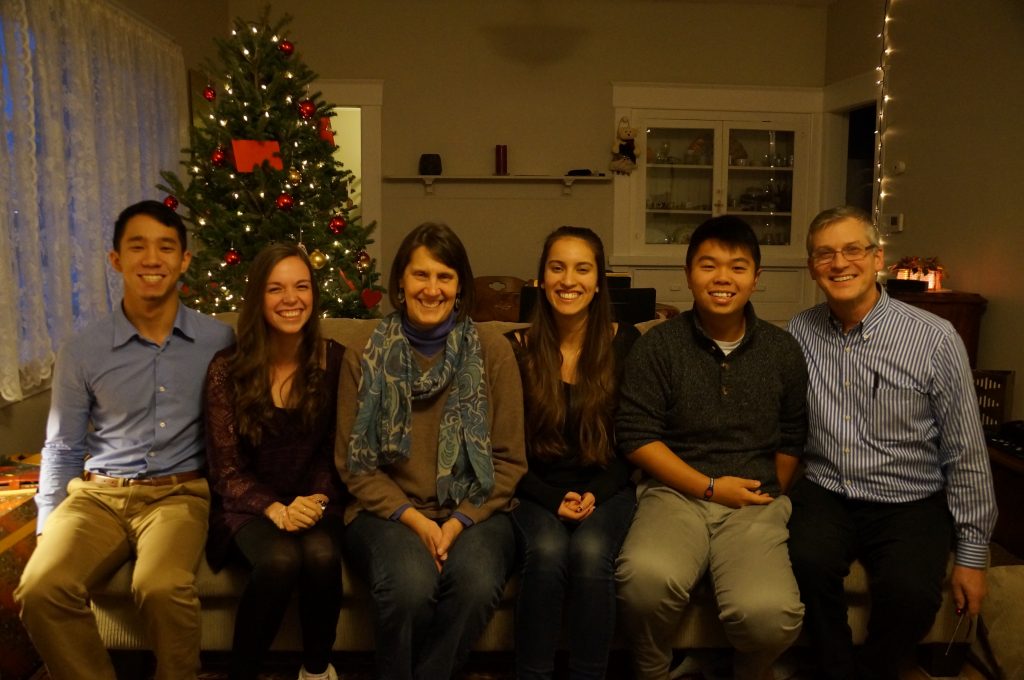 Sam, Rachel, Andrea, Lilla, Sky, & Tim
Dear friends, we missed sending Christmas cards and are now even late for this epiphanal greeting but want to take this chance to tell you how much we appreciate your friendship through all the seasons and changes of our lives.
2018 finds us settling into our own new (circa 1920!) home after a wonderful Christmas with Sam and fiancée Rachel, Lilla, Sky, and our new puppy Roca. Three and a half weeks together plus a few more guests in our 1000 square feet with one bathroom and no dishwasher produced many memories, lots of laughs, and a few other reactions too. Please note our new address and other contact info below as we've moved across the Skagit River to Burlington:
834 Greenleaf Ave
Burlington, WA  98233
Andrea: andreaj14@georgefox.edu (360 854 8892)
Tim: tgj0528@gmail.com (206 965 5653)
We continue to settle into our new life in the 4
th
year since leaving Japan, and say to ourselves less often, "What in the world are we doing here where no one knows us and with so little connection to what we have spent our lives on?" Speaking of "what we have spent our lives on," I am delighted to know that my
doctoral dissertation
  has been downloaded 115 times, and pray that God will use it to help others live into the height and depth of God's love and forgiveness (the theme of my dissertation).
I continue to enjoy relationships of prayer/spiritual direction and also serve on the leadership team at Crossroads Covenant Church here in Burlington as they finish 18 months of transition and move forward after calling a pastor. I am particularly grateful to be working part time as a spiritual counselor at Hospice of the Northwest, rated one of the top healthcare places to work in the country.  I find it a surprisingly good fit for me. It's a privilege to support patients and their families in the human and holy work of dying. Tim is enjoying pastoring the Japanese Congregational Church in Seattle (part time) while still helping out occasionally at Crossroads. He has also been able to put into practice some of his real estate training to help people buy or sell their homes, and finds this interesting and rewarding.
Together Tim and I are looking forward to whatever God has for us this year, be it big or small, mundane, exciting, or challenging. We anticipate puttering on projects on our little house including gardening and building a chicken coop for our 5 happy hens who lay pink, blue, and brown eggs. Sky is getting his driver's license and enjoying sports and playing his sax. Lilla is studying hard at the UW, involved in the Neurobio club and the Japanese Student Association as well as working in the Autism Research Lab. Sam graduates from the UW in March and has signed on at Philips—where he did his internship—in ultrasound R&D while looking forward to his and Rachel's wedding celebration in December in Adelaide.
We count you, dear friends, as some of our richest treasures, and look forward to our paths crossing again. Let us know if you will be in our area—we'd love to meet for coffee, a walk along the Skagit River, or a meal, and don't forget we've got an extra sleeping bag and a trifold futon if the beds are full!
Andrea, for all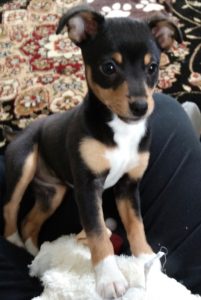 Roca (as in "Almond Roca")